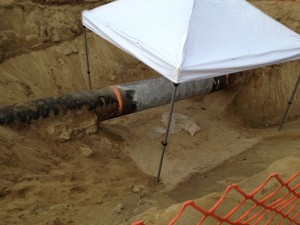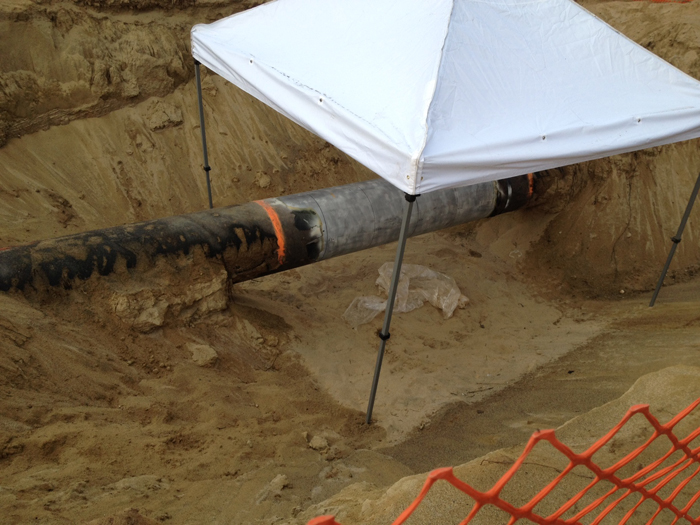 By: Korie Marshall
Excavation of a section of the Trans Mountain pipeline is visible on the east side of Highway 5, near Jackman Flats.
Lisa Clement, spokesperson for Kinder Morgan Canada, says they are completing a routine inspection of the 60-year-old Trans Mountain pipeline, called an "integrity dig." Clement says it is part of their proactive approach to pipeline safety and integrity, and involves excavating a section of pipe, examining it using non-destructive methods, and repairing it if necessary. The pipe has been stripped of its black protective coating and marked with measurements. Clement says the markings are references for the non-destructive examinations, like x-ray and magnetic particle testing.
An information sheet on Kinder Morgan's integrity dig program says internal inspection devices called "smart tools" detect changes in the pipeline's condition well before the changes become an issue. "As the smart tool technology is constantly evolving, our ability to identify even the smallest features has increased significantly over the past several years," says the information sheet. Clement says there are approximately 12 integrity dig sites this season between Rearguard and Blue River.