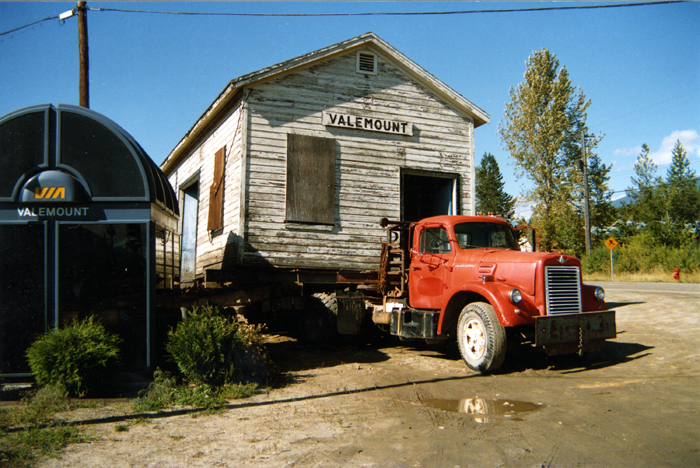 By Korie Marshall
The Valemount Museum and the Valemount Public Library will be a hosting joint anniversary party this weekend – the Library's 50th and the Museum's 100th.
The building that now houses the museum was originally built in 1914 as the Swift Creek Train Station, and sat along the CNR tracks about two kilometers north of Valemount. In 1927, when the town of Swift Creek ceased to exist, it was moved to "Valemount," even before Valemount was a village. The station was permanently closed by CN in 1981, and sat abandoned and unkempt until 1987, when it was purchased for a dollar by the Valemount Historic Society. The society organized a volunteer workforce to move the building to its present location on Main Street, behind the Valemount Library, and worked for five years to restore the building to its original charm. It reopened in 1992.
The Valemount Library was started unofficially in the 1950's out of a private house, but was officially formed in 1964. It changed buildings several times to accommodate a growing collection, and moved to its present location in 1988, with the help of an Expo Legacy Grant after Expo 86 in Vancouver. The log building was built on the property shared by the Museum and owned by the Village of Valemount.
On Saturday, August 9th in the yard and street next to the Library and Museum from 11-4, there will be live music, yoga, hula hoop lessons, book sales, a market, and you can try out the Library's new giant chess and checker sets.