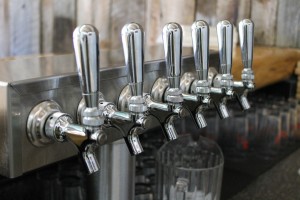 By: Korie Marshall
The BC government has updated its recently announced minimum drink prices "to better meet the expectations of British Columbians," it says in a news release.
The release says creating a new category for draught beer and cider servings of 50 oz. and over – with a minimum price of $0.20 per oz. – better reflects not only the prices patrons expect to pay, but also the way draught beer is currently priced throughout the province. This sets B.C.'s minimum price for a standard pitcher (60 oz.) of beer or cider at $12.
With this reduction in the price of pitchers of draught beer, the government is also reverting back to a $3 per-ounce price for spirits, as announced originally. This will maintain a good balance between the price options British Columbians expect while still protecting health and public safety, says the release.
It says when government introduces happy hours and minimum pricing – which applies to regular prices as well – it was open to revisiting prices if they did not match consumer's expectations.
See this infographic for a table of B.C.'s updated minimum prices: https://www.flickr.com/gp/bcgovphotos/VaF49h
Pubs and restaurants serve draught beer and cider in a variety of sizes – generally, 9 oz., 16 oz. or 20 oz. glasses, or by the pitcher (approximately 60 oz.). If unsure, the government says it encourages British Columbians to ask establishments what their serving sizes are, so they can be sure of the per-ounce price they are paying and be better aware of the amount of alcohol they are consuming.