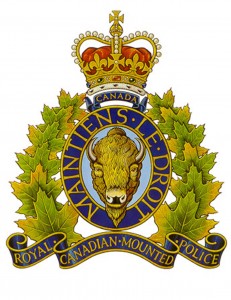 By: Laura Keil
The Valemount and McBride RCMP members successfully ended a four hour standoff June 19th resulting in one arrest.
RCMP were notified of a man living at the Camp Creek recreation site who was inhibiting access to the trails by having six unrestrained German Shepherd dogs on the property.
Police say when he was approached by a user of the trails requesting to have the dogs restrained, the man threatened to harm her by using the dogs.
Members of the Valemount and McBride RCMP attended the location to arrest the male for uttering threats when they were subsequently rushed by the six unrestrained dogs. The man then used the dogs as a shield to prevent police from making an arrest, resulting in a four hour standoff with police.
The man was taken into custody without incident after lengthy negotiations. The dogs along with several loaded firearms and ammunition were subsequently seized as part of the police investigation.
The man is facing numerous charges as a result of the threats and standoff with police. He has since been released from custody on strict Undertaking conditions with a First Appearance date scheduled for September 4th in Valemount Provincial Court.
The man has been given an order to vacate Camp Creek, but RCMP were not available by press time to confirm the details of when. Local recreation users report he has been squatting at the popular cross-country ski and horseback riding location's parking lot for over a month and has stocked one of the sheds with food supplies.