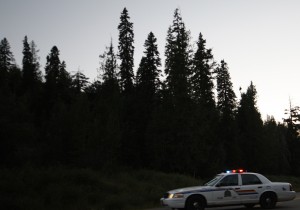 The Robson Valley Regional RCMP would like to advise the motoring public that during the month of May an increased focus will be on high risk driving behaviours. The public will see an increased number of police enforcement now that the highways are getting busier with the first long weekend of the summer approaching. The May long weekend in British Columbia has been historically the deadliest weekend involving car crashes due to high risk driving behaviours such as speeding and impaired driving.
The Valemount RCMP will be increasing their presence on the highway focussing on aggressive driving, speeding and impaired driving with coordinated check stops throughout the month of May, states Cst. Ryan Walker. With the increased number of vehicles on the roadway here are some tips to make sure that you arrive safely to your destination
– Slowing down and being realistic about travel times can reduce your risk of getting into a crash
– Give yourself extra time to get to your destination
– Leave a safe distance between your vehicle and the vehicle in front of you. This will give you time to react especially now that wildlife are beginning to be attracted to food sources near the roadway
– If you plan on consuming alcohol, have a plan to get home safely whether it be by a designated driver or a taxi
"Drivers have to be responsible for their actions, pay attention and focus on driving. As police officers, we see the heartbreaking effects that result from bad driving behaviours – we will be out in full-force across the province to let you know that we are serious about reducing these senseless crashes that are so easily prevented," said Chief Officer Neil Dubord, Chair of the B.C. Association of Chiefs of Police Traffic Safety Committee.
Submitted by Cst. Ryan Walker