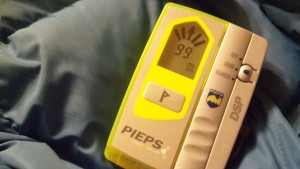 A man has died after an avalanche was triggered at Goat Ridge in the Clemina Creek area some 30 km south of Valemount off Highway 5.
On January 18th 2014, at 12:32 pm, Valemount RCMP were alerted to several SPOT distress beacons, along with GPS coordinates, from the Clemina Creek snowmobile area. Search and Rescue teams were immediately deployed out of Valemount and McBride.
RCMP were advised that several snowmobilers were in the area at the time of the avalanche and confirmed that one person was found buried and confirmed dead.
Avalanche technicians immediately deemed the area as high risk and posing a danger to emergency crews trying to enter the area.
Once deemed safe the BC Coroner Service will be entering the site to assist with recovering the body.
As there is no criminality involved the BC Coroners Service has taken jurisdiction of this fatal incident.
The Valemount and Area Recreation Development Association warned backcountry users of avalanche risk on their Facebook page this week. They have more general information posted here: http://www.ridevalemount.com/snowmobiling/avalanche-safety
More information is available at the Canadian Avalanche Centre's website: http://www.avalanche.ca/cac/bulletins/latest
RCMP are warning the public that the area has been deemed a high risk for avalanches and any outdoor enthusiasts are asked to stay away from the area or visit the Canadian Avalanche Center website for any future updates.