We love our weekly "Through your Lens" page, and we cannot keep it up without your awesome photos! Email goatnewspaper (at) gmail.com
An eastbound passenger train waits at McBride's station, which is still under construction in this photo taken 100 years ago. The train ran west to Dome Creek, but the line would not be built to Prince George until January 1914. The 100th anniversary of Canada's other transcontinental "last spike" will occur in April 2014.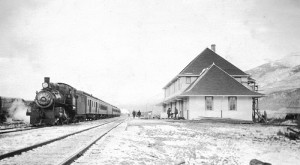 One hundred years later, VIA Rail's Skeena passenger train continues the service, seen below going eastbound en route to Dunster Nov. 18, 2013. The train is part of Canada's passenger train network celebrated on the new $10 bill released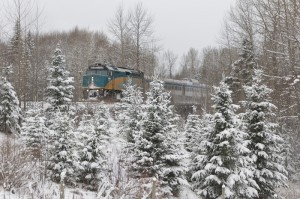 Nov. 7. But, as the valley's train heads to its 100th birthday, will you be able to ride in dome cars through the winter landscape of the Robson Valley for much longer? Unconfirmed rumours are circulating along the railway that the winter train will be replaced by new passenger cars after tests in a few weeks.