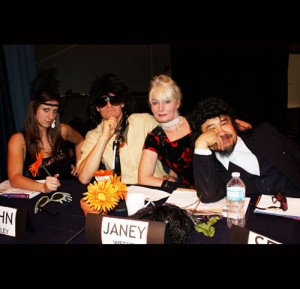 If you've got a talent, now's your chance to show it off! Contestants from the Robson Valley are invited to show their talent at this year's Valemount Idol. While the talent show gets its name from the popular show showcasing singers, Valemount Idol seeks performers of all kinds – singing, dancing, joke telling – you name it, says one organizer Melanie Smith.
The event will take place on Friday Nov. 22nd at the Community Theatre in Valemount Secondary School. There are limited spaces for contestants and it costs $5 to register. Deadline for registering is Nov. 15th. There is prize money for the winners who will be selected by the audience. The audience will vote on the top performers after they are narrowed down by a panel of judges.
Valemount Idol is still seeking judges for the event.