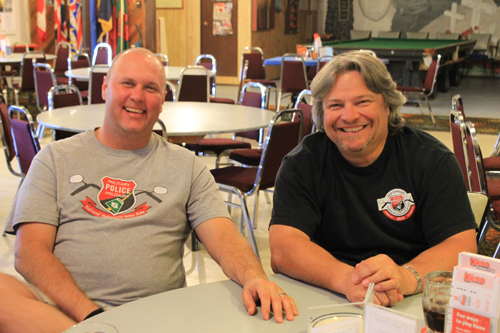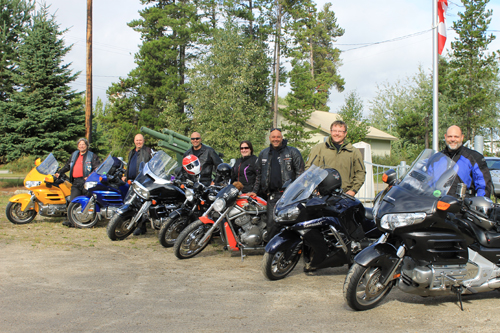 The Valemount Legion, Branch 266 played host last week to regional and national riders in the 2013 Military Police National Motorcycle Relay Ride.
The Legion put on a BBQ supper and pancake breakfast for the seven members on their way to join the Relay in Jasper. Pete Pearson, President of the Valemount Legion, is hoping that Valemount could become the BC hub for the Ride next year.
The Ride is a fundraising effort for the Military Police Fund for Blind Children, and the Children's Wish Foundation, which saw riders start this year in St. John's Newfoundland on August 2, and finish in Victoria on August 25. All riders pay their own way, so assistance from local Legions is a great way to support the riders, and to help them give back to the cause.
"At the end of the day," says BC Ride Captain George Robinson, "if we can give to the charities, that is a goal on its own." Last year the Ride raised $75,000 for the two charities.
Lamont French, National Chair for the Ride, says it's also a way to help bring awareness to local Legions.
"If you can gain something from us," says French, "please do so." He says if people come out to the Legions they stop at, whether it's sales at the bar, or maybe they gain a new member, then everyone benefits.