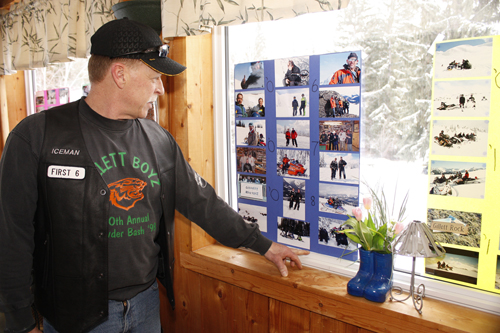 Long before lined up rigs were a common sight on 5th Ave, the six Gillett brothers of Alberta had claimed Valemount as their sledding getaway.
For 25 years (since 1988 minus one year) the brothers have returned to Valemount each winter. It's been a way to reconnect with each other, as they now live their separate lives. It's expanded to include other family and friends but the heart of the trip is still the siblings.
When they pulled up last Thursday at a local B&B, Darwin, Kent and Doug Gillett wore a special badge on their lapels that read "FIRST 6."
Three of the brothers are not a part of this year's trip. One of them passed away, and the other two could not get away due to work and/or health.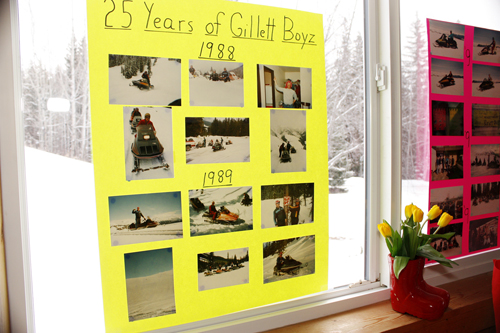 But the tradition remains strong. In addition to three brothers, cousins and nephews are along for the ride – some 22 people in all. The younger ones don't have to pioneer on early 1970s & 80s snowmobiles. Those machines could go surprisingly far, the brothers recall, but it really depended on conditions.
One of their fondest memories is of bringing along their Uncle Walter, who was 79 years old at the time. He was the oldest of the original Gillett boys. They were impressed that Uncle Walter made it all the way to the back end of Allen Creek to what's known as the Superbowl.
"It was really special," says Doug.
Doug – also known as "Iceman" because he has competed in the Iceman competition where you must run, ski, skate and swim – has been compiling photos and memories over the years. He's collaged dozens of posters with photos from every single trip. He's the family historian – he even writes poetry and a story about their yearly pilgrimage.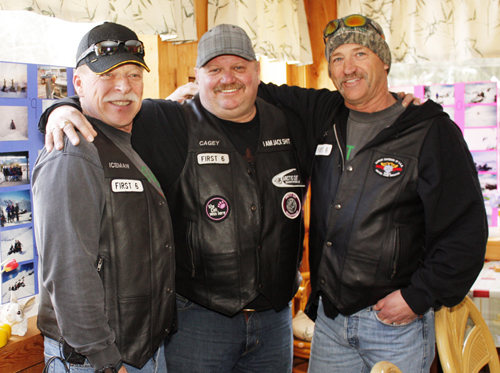 He says the friendliness and helpfulness of the people is one of the reasons they keep coming back.
"We've always felt welcome here," he says. "We'd like to thank the people of Valemount for having us the past 25 years."
"I really hope sled organizations can keep areas open for everyone," he says. "And I hope we can return with a new generation."