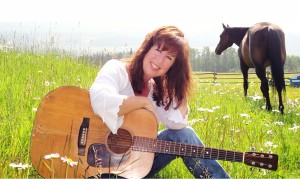 The horse is flighty. The horse won't listen. The horse is in its right brain. The trainer reacts emotionally and comes to a standoff with an animal a lot bigger and taller than they are.
These were the kinds of situations Michelle Burstrom found herself in as she strived to learn how to handle horses. She found herself continually frustrated by the "old-school" method of horsemanship which often involved force and discipline.
After meeting friends who were students of natural horsemanship, she began to change the way she approached the horse – seeing it as a partner, not a slave.
"The horse reflects back what you are giving it," Burstrom says. "If you're getting massive resistance from a horse over and over again it's reflecting back that you're doing something that's causing its resistance."
"You're transparent to animals, your emotions, your body language. Animals that part of their brain is developed more than ours – we've lost a lot of that – that instinctive part."
After realizing she needed to go in a new direction, she felt inspired to write about her changed mindset. She sat down and penned A Horse Never Lies – the first song she has released in about 10 years.
Burstrom, a professional musician for most of her life, released several country-western singles that topped the charts in Italy, and remained on the top 100 in Canada for months. She began her career while growing up in Jasper.
The past 10 years, however, she has focussed on her family, raising two kids but continuing to write songs.
Burstrom says she wants to reach people who are interested in horsemanship and provoke them to think deeper about their approach to horses. She says she has already received positive feedback, especially from the Parelli natural horsemanship crowd.
"The message is about the emotional fitness of the horse, more than just accomplishing tasks," she says.
The song is for sale on iTunes and CD Baby. You can also visit her website and watch the music video at www.horseneverlies.com