The Mt. Robson Marathon attracted hundreds of people to the area last weekend. They came from all over BC and Alberta.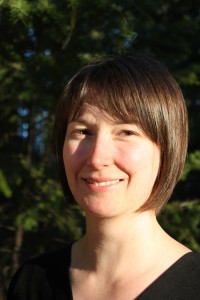 The oldest racer was 70 years old, Paul Thibodeau who raced in the half marathon.
Many local racers participated in the events. Valemount's Rudi Thoni placed 3rd in the 12km run and first in his age category.
All the marathoners finished the race, with the first coming in at 3.5 hours, and the last just over eight hours. The only valley resident to attempt the full marathon was Charlie Simpson of Dunster.
Locals participating in the half marathon include Maureen Brownlee, Kim Nordli, Dianne Mickelson, Brigitta McDonald, Lorelei Schneider, Elizma Du Toit, Miwa Hiroe, Jasmin Gasser, Vern Mickelson, Brendan Taylor, Daniel Park and Ross McKirdy (these last two coming in the top 10 overall in the half marathon).
Locals participating in the 12km race include Karita Hunt, Shelly Mainprize, Kerry Pearson, Andru McCracken, Karen Shaw and Rudi Thoni.
On top of the racers were countless local volunteers and sponsors.
And while these locals blended in with the rest in their black and white or green shirts, Valemount and the Robson Valley's presence was clear. This wasn't a Jasper race.
It was a great an opportunity to link Valemount and the Robson Valley to the iconic Mt. Robson.
While the regional district may have fallen flat with their "live large" slogan, they got one thing right – the Robson Valley needs more attention as being so close to Mt. Robson.
The mountain is up there among the most beautiful and accessible in the world.
The site gets tens of thousands of visitors each year, but few actually use the Kinney Lake or Berg Lake Trail. When my family stopped there every summer when I was a kid, we never ventured down the trail. It was a beautiful pit stop, nothing more. There also wasn't the direct association between the two places.
The marathon is attracting a lot of folk who had never been on the trail before, as revealed by a survey of participants after last year's event. It's also attracting a lot of people to Valemount and making the association between the village and the mountain, which are just 25 minutes apart.
In my opinion this is one of the strongest marketing tactics the village can use. I'm happy to see Tourism Valemount and so many local volunteers and company sponsors supporting this event.
I'm sure the visitors will remember their wonderful hosts.