The Valemount Community Forest has now received official approval for a 25 Year Long-Term Community Forest Agreement, effective April 1st, 2012.
Community Forest General Manager Shane Bressette says everything will stay the same in terms of boundaries for the Community Forest Area – the difference is the longer term. This new license replaces the Community Forest's original 5-Year Probationary Community Forest Agreement that was set to expire this December.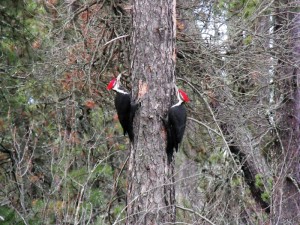 The Community Forest has also been busy replanting part of the Swift Mountain that was ravaged by fire. The area is within the Community Watershed.
Under the Land-Based Investment Strategy program, the Community Forest was able to plant over 30,000 seedlings in some of the open areas within the Swift Fire burn that have not regenerated adequately. This area can be seen from town, in the grey burn area near the top of Swift Mountain, alongside the old logging areas.
Planting Contractor was local business Integrity Contracting using a crew made up of mostly local planters from the Valemount and Dunster areas.
The spruce and pine seedlings were fill-planted in a 50 hectare area of the burn as part of the Land Based Investment Strategy to boost stocking in areas of natural disturbance.


http://www.bccfa.ca/index.php?option=com_k2&view=item&id=76:valemount-village-of