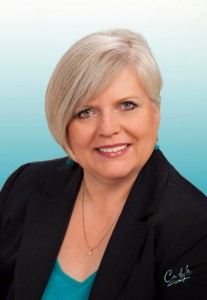 As I'm getting to know the gem called Valemount where spectacular views are everywhere your eyes take you, I'm drawn by the inspiring mountains, flowing rivers, pristine lakes, and the 'instant' access to nature and beauty all around me, but most of all, by the people who call Valemount their home.
Since coming to the area in 2009, my family has camped by the Fraser River that kept us company at night while we were sitting in front of the fire enjoying the brilliant show of stars and satellites scurrying across the dark sky. We fell in love with the area and came back many times only to find the return journey back to the city seemed to be the last thing that we wanted to do. Although we started making our Valemount memories three years ago, last summer we were bit by the BC bug and started to think about relocating.
Last August, we spent a very warm day picking delicious blueberries which were shared fresh with family, especially our little granddaughters who almost inhaled them, wearing blue juice everywhere. On another beautiful day, we canoed on the Fraser River, full of swollen red salmon jumping and showing off their talents around our canoe. What an experience! There was not a sound, only the paddle cutting the water, and the splash of the salmon as they continued on their final journey. Beauty, peace and solitude all around us.
As life often throws opportunity in our path, we were fortunate to find a lovely house for sale and quickly made the deal. Since May, we have been sorting, packing and trying to 'get rid' of unwanted items and on June 4th, took possession of our new home in Valemount. After signing on the dotted line, we got the keys for our new home to begin our new life. I hope to never tire of opening my windows to the beautiful view each day of the year.
With many jaunts to unload our belongings in the past couple of months, we have felt most welcome in our dream valley and I would like to share my first impressions of Valemount as a 'Newbie' to your community.
First of all, thank you to everyone I've met. During the past few months, it has been exciting making friends and meeting community members, business owners, service providers and our great neighbors. Our family has been greeted with smiles and waves, which is really refreshing, confirming that we have made the best decision to live in this (as my lovely neighbor says), 'paradise' valley. It has been a great introduction to a more relaxed lifestyle. With so much to experience in the area, we are jumping in to get to know the sights although I know it will take years to explore everything. After visiting Kinbasket Lake in late May, we found it hard to believe that serene valley would soon be a huge lake. Two weeks ago, we spent a wonderful hot day at Kinbasket with family and friends; the sea-doo on the lake with laughing, screaming kids in tow.
Being lured by all the trails to access many beautiful sights, we were bitten by the 'quad' bug and have purchased our own and taken family from Europe on an ATV tour up Canoe Mountain. We had a glorious day with the most amazing views of the valley and Kinbasket Lake.
Since arriving, we have been sipping lattes and eating delicacies at various local eateries. We have enjoyed visiting the Farmer's Market, getting to know area growers, bakers and artists. We're regularly checking out local businesses for our daily necessities and everyone always greets us with a bright smile and wishes us a great day when we leave.
What has been most intriguing about moving to Valemount is getting to know the people who live and work here. There is a common thread bonding the community with members who have a genuine love and respect for this beautiful valley. Residents I meet show an appreciation of contributing to the needs of local community members and the tourists who travel through year round to access the sights. I'm curious how many locals ever wonder how they impact guests who visit their community. I am happy to relate that our first impressions of visiting and now living in Valemount have been very welcoming and believe it or not, first impressions really do count!