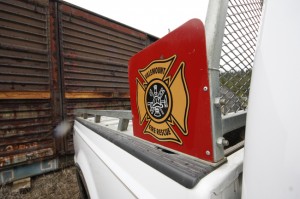 Offensive interior attacks on burning buildings may cease to be an option for the district's volunteer firefighters if members don't achieve the national standard of training at a recognized facility.
Audits commissioned by the Regional District of Fraser Fort George examined 11 of 13 volunteer fire departments in the regional district in the summer of 2011. The other two departments were examined through a similar process the year before.
The audits, delivered to the district this March, suggest fire departments need to show greater diligence in record keeping and achieve recognized training. They also recommend no live fire training continue locally unless the site is National Fire Protection Association (NFPA) approved. Members will not have the right to enter a burning building unless they achieve recognized national training standards, under stricter protocol by the regional district.
It's an issue of liability as well as safety, says Melanie Perrin, Fire Services Co-ordinator for the Regional District.
Until now, the district's fire department members have received varying levels of training. Perrin says McBride and Valemount have an exceptional level of dedication and training among the members, but the audit recommends standardized training to ensure all fire crews are up to par.
Perrin says there is currently no minimum criteria for someone deciding that a scene is safe for an interior attack. The audit recommends that the regional district upgrade its standard operational guidelines to state, among other things, when and where offensive interior attacks may be conducted.
That means Valemount's Sea-Can live-fire training site will not be used as a way for members to simulate entering a burning building. Though the site has been used for a decade for firefighters in both McBride and Valemount, it is not NFPA-approved. When it was installed, it cost about $4,000, says Valemount Fire Chief Rick Lalonde. An NFPA approved site would likely not be in the fire department's budget, Lalonde says. Without one, the closest fire training facilities available for district firefighters would be in Quesnel or 100-Mile-House.
Lalonde says travelling 200 km for a day of training, would not only be extremely costly, but also difficult to carry out. While his volunteer fire and rescue crew is dedicated to showing up for calls – they received 103 calls last year – asking 25 members to spend two nights away from home while working a full-time job will not be easy, he says.
"We're talking huge mileage and travel expenses, and people leaving their home for several days,"
Perrin says the regional district recognizes the commitment on behalf of the volunteers who juggle many commitments.
"We're already asking a lot of these people, so if they can stay at home in their own towns instead of going out of town, that's a much better use of their time," she says, adding they have not made any decisions on the audit's recommendation for a regional training facility and are considering their options.
She says they don't want to send everyone for new training from the ground up, and will assess any gaps that may exist among members. She says they can still use the local facility to practice fighting fires from the outside.
Lalonde, who has been part of the Valemount department since 1989, recalls a sawmill fire where the fire crew had to enter the building to extinguish the blaze, which had started in one of the walls. There are few fires that actually call for entering a burning building, he says. Part of the problem is most of the fires are already in a free-burn state by the time they get to them, which doesn't leave them the option of going in. But it also means there are few opportunities for crew members to gain experience doing offensive interior attacks.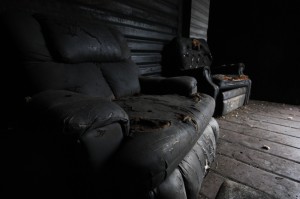 During the live-fire training, Lalonde says they learn how to advance a hose, do search and rescue, and do live fire suppression safely using a buddy system. They also learn how to stay calm.
Live-fire training is a valuable way to learn, says Nick Beddington a member of the Valemount fire crew, as it helps a person prepare for real situations.
"Everybody in that department should have a feel for what real live fire is about. What's the point if you get in there and panic? It's a life and death thing," he says.
"We're not running into burning buildings every day," he adds. "But if you're going to save someone's life, you have to know what to expect. It's really about
expectations."
Beddington says travelling for training is simply not feasible for most fire crew members.
"It's hard enough to get McBride members to come up here to do it. We all work day jobs. A lot of people work out of town. We try to be part of the community to put the fires out, never mind get training out of town to put the fires out."
Perrin says one option they are looking into is a mobile unit that is used in the Kootenays. She hasn't seen it yet, but it could be an option for more remote departments like Valemount and McBride. The mobile unit is two storeys, which would give members the opportunity to practice going up and down a stairwell – something the current live fire facility doesn't have.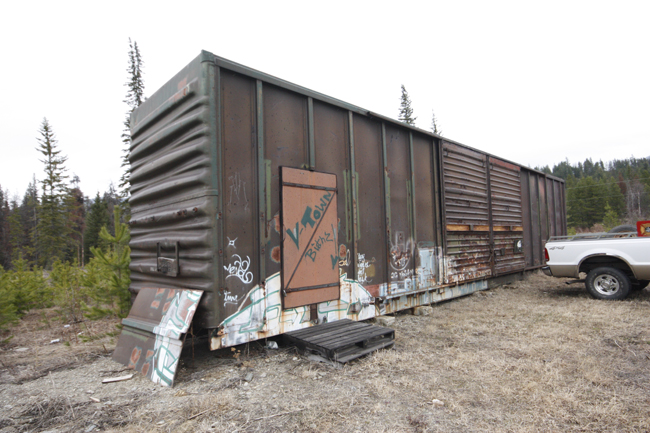 Beddington says a mobile unit would work well, since the unit could be available on a regular Thursday fire practice night when most members show up for duty anyway.
Lalonde says he still hopes to retain a local live fire facility, one that increases their ability to train members at their discretion.
"We'd be happy to stay in compliance and give a little better training to our people because of course, it's like anybody on a job, the more training and experience, the better the employee."
The audit gives several recommendations in the area of record keeping as well, putting onus on local departments as well as the regional district to keep better records of members and their training.
The audit also suggests regionalizing and standardizing department's equipment. Currently, departments choose their own equipment using the budget set out for them by the regional district.
The audit also recommends that a vehicle exhaust extraction system be installed in the Valemount fire hall.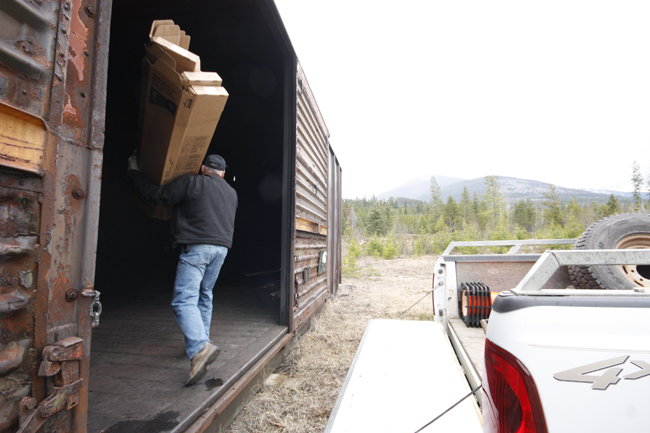 Lalonde says the audit may create a glut for training requirements – there are 13 departments with up to 25 members each who need the training.
The Valemount department has 31 members, five of whom are in support roles and don't respond to calls.
Perrin says the district will implement recommendations in two phases. The first phase will deal with Work Safe BC standards, operational guidelines and record keeping. Phase two will look at standardizing equipment and creating a possible regional training facility, among other things.