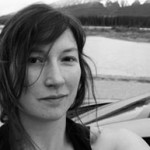 Remember when there weren't any roads in the Valley? Ok, I admit I don't remember that, I'm too young. How about pavement? A few people my age do remember when the roads were still covered in thick oil to calm the dust. Remember when the only way to send a letter was on the train?
Today we can count ourselves lucky on a lot of fronts when it comes to being connected to the outside world via roads, phones and Internet. But many people – some of whom run businesses – are still cut off – not by mudslides or late trains but by a weak internet connection.
So what? Well, it's a pretty big deal for someone trying to run a business. Research, a personal webpage and email are all pretty essential these days. I believe, like many others, that high-speed Internet is the new funnel of economic development to this valley and it will transform it just as much as paved roads.
Every time I browse the online applications available for small businesses I feel like five years has gone by. Wasn't I on this page just last week? How is it that they now offer integration with five other programs? Trust me, it's basically impossible to stay up to date with all the new functions and possibilities the web now offers – not to mention what you can do on a smart phone. You can now take a picture of a receipt and it will file and categorize the expense for you. No more lost receipts! Well that's the idea anyway.
But let me name a few ways it will change our valley, and what I believe is for the better. First, it may encourage more young people to seek out a rural lifestyle. Sure, there aren't giant shopping malls, but you can do tons of shopping online – including for clothes, often at dirt cheap prices. Second, you can access millions of courses on everything from medicine to accounting, with the ability to chat with instructors at most times of the day and night. Third, the market for businesses that offer information or services suddenly expands to the entire world. There are small business owners in the valley who make good money running blogs devoted to a specific interest. These are "lone eagles," mobile, self-employed individuals who earn money from people in Turkey, Brazil and India as well as Canada and the US. Lone eagles were named the top priority for economic development in the Robson Canoe Valleys Economic Development Report published by the Regional District last year. But it's not just bloggers who benefit. Existing businesses may create by-products they can then market to a different set of people. They can also group together to create a larger supplier – really just a group of interrelated businesses who cooperate and market themselves online. Connecting suppliers with buyers has always been a challenge – websites that connect, say, small wood manufacturers with specialty markets could revitalize those industries.
Fourth, the web provides access to organizational software that helps us do more faster. I run a newspaper on my own. I need this kind of stuff.
So here's what I envision: Rural 2.0. Many of you have probably heard of Web 2.0, which allows users to interact and collaborate as "prosumers" of content in a virtual community, instead of being limited to passively viewing content created for them. Think Wikipedia, Facebook and Twitter.
Rural 2.0 is the new rural environment where high-speed internet transforms villages into meccas for highly-skilled people who connect to their work through a router, access their lawyer, accountant and doctor remotely, and build and share community from home as well as in the park. It's not just rural people who are travelling less. It's urbanites too. Why take a bus 30 minutes when you can open your laptop and do the price research there? For seniors as well, Skype can decrease alienation and hefty long-distance charges through internet phone calls.
I love the rural life and I love the Internet. I want chickens and CRM software, I want to manage the chicken feed with my online counter, price out chicken coops from four different suppliers.
I think it's time to take out the bugles and make the call to young folks to come back home to the country – or maybe I'll blog about it instead.