18-month-old Addison Montemayor is getting her first passport this week.
She is being sent 'home,' but home for her is a place she has never been.
The young Canadian has lived in Valemount her whole life but is returning to Mexico with her parents – Melani Montemayor and Jose Cornejo – after the family's latest entry permits were denied.
At the photographer's last week, Addison listened carefully to her mother speak to her in Spanish, then in English. She sat on the tippy wooden chair like she was told to await the flash of bulbs.
She'll soon have to pose for another photo to register as a citizen of Mexico, which is where the family must stay for at least six months before re-applying to Canada. Addi's mother Melani Montemayor says the family would like to come back if they can avoid the hell they endured this time around.
"I love it here. I love the people in the town. I had my first child here. But if I think about legal things – the whole immigration process, I think 'Oh my God. I'm glad to go back. I'm exhausted. It's been three years, I'm 23 years old and I'm exhausted."
They had come to Canada in 2009 and got a job in Valemount at the Canadian Lodge Hotel (now the Ramada). Jose was hired with a work permit tied to the hotel which expired one year later. The couple lived at the hotel.
The problem started when Cornejo and Montemayor wanted to change employers.
In October 2010, three months before their work permit expired, the couple got a new job offer at the Valemount Best Western Inn and Suites. They were unhappy with their current work situation and wanted to switch employers as quickly as possible.
The couple needed to obtain a new Labour Market Opinion (LMO) before they could get a new work permit for Jose. The whole family's status in Canada was tied to this work permit.
A Labour Market Opinion is a lengthy process that requires advertising on the National Job Bank for several weeks, advertising at an approved wage, and providing proof of an effort to hire locally.
The market opinion is supposed to take 6-8 weeks – or so they said when they applied in October 2010.
The family waited for a response. In mid-January, two weeks before the expiration of their current work permit, they began to worry what was happening.
If their work permit expired they would have to apply to restore their status in Canada within 90 days – more paperwork, money and lost time. The couple said when they called Citizenship and Immigration Canada to find out what was happening, they were told they could continue working with "implied status" if they applied for a new work permit.
Lost in the conversation was that they only had implied status if they continued working with their current employer – not a new one. Their only other option would have been to stop working while they waited for the permits. If they did that, they would have had to find a new place to live and live off their savings in a long waiting game.
A bureaucratic web
Addi and her parents are caught in the bureaucratic web that every year ensnares well-intentioned foreign workers in Canada.
It's a problem that seems to be getting worse, as the process to obtain the legal right to work gets more and more difficult.
David Coombes, a Victoria-based immigration consultant who has helped foreign workers for 26 years, said the Labour Market Opinion takes two to five times longer than it did two years ago, whereas the work permit process has gotten faster – meaning the two agencies are out of sync.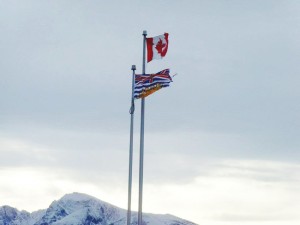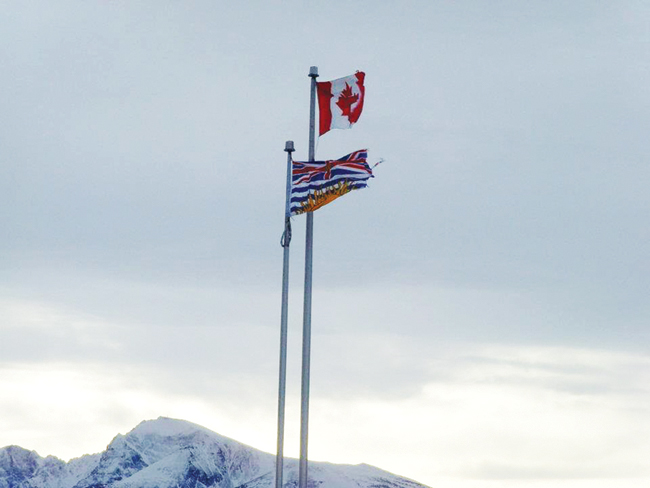 He calls the LMO process a "total bloody disaster."
He says even if an employer has contravened your work contract, you can't use that fact to expedite the change of employer.
Two weeks ago Coombes got a response for an LMO he sent for a client in August.
"It's a huge problem (for rural areas seeking labour)," he says.
In July 2011, Montemayor and Cornejo finally heard back about the LMO. They had had to re-send the entire LMO package to the agency and their employer had phoned frequently to check on the progress. Now that they received it, they could re-apply for a work permit and restoration of status. They were told they would have an answer by Sept. 22nd.
Cornejo and Montemayor also filed a complaint against their former employer to the Employment Standards Branch. The branch has still not issued a decision on the case.
In December, more than a year after their first LMO application, they were told they should not have been working in the meantime.
The final letter received by Jose says his application for work permit and restoration status is refused because he is reported to have worked without a work permit. He thus has no status in Canada. He and his family have to leave the country immediately or else face deportation. It didn't say when they had to leave, so they plan to go this weekend , two weeks after receiving the letter – just enough time to get an expedited passport for Addi and buy tickets home.
Valemount Mayor Andru McCracken says he is sad the family is leaving.
"I understand that Jose and Melani are being force to leave. If I had to choose two people to build this community I'd choose people like them. They're hard-working and conscientious people. How exactly is it they are being forced out?"
The number of temporary foreign workers has climbed steadily in BC and Canada over the past several decades. The federal government has changed the entry and work rules several times during that period.
Vancouver immigration lawyer Michael Niren says any time there's a change in the rules for processing, it takes time for immigration officers to adapt, so Canada has seen a lag in processing time.
"It's not just frustrating for the employees, but also for the employers. They need the services of these foreign workers and the clients or customers aren't going to wait."
"Everyone loses when these applications take too long. That's a chronic problem across the board and just not acceptable."
The family can typically appeal the decision to leave the country to federal court but in most cases it goes nowhere, he says.
"It takes months and months; it's a lumbering, costly process and probably not practical for most people," he says. "Just because you have a legal avenue doesn't mean you're going to travel on that road."
He says the government websites are misleading by directing foreign workers to fill out the forms themselves without alluding to the complexity or difficulty of the process.
"Then these well-meaning applicants are slapped with a refusal letter," Niren says. "If it was that easy, I wouldn't be in business."
"It's not a science it's an art. We as lawyers have enough difficulty navigating the immigration process, let alone the general public trying to do so. Is there a solution to that? Yeah – to make everything a lot easier," he says and laughs.
He says it's a joint effort between the employer and temporary foreign worker to make it work. Both have to provide a lot of documentation to prove they meet all requirements. Niren says it's much more than a matchmaking exercise.
"It's hard enough to find a suitable candidate, as employers will attest to. The extra hurdle is the cooperation between the two to navigate immigration. Immigration doesn't make it easy for that match to become legal."
While calls to fix the system may help future temporary workers, Jose, Melani and Addison will face barriers returning to Canada.
Niren says because they have an "immigration history" it's going to be a blemish on their record. It remains to be seen whether Jose, Melani and Addison will be able to return any time soon.