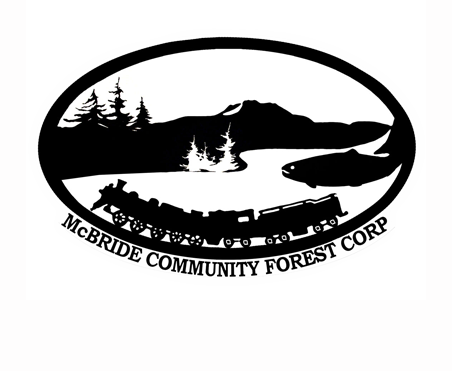 By Sarah Makowsky
The McBride Community Forest Corporation (MCFC) board has recommended that directors at large be appointed by village council in lieu of an election process.
This was decided after the board held a meeting on April 28 to review the director-at-large election process. General manager and secretary of MCFC Marc von der Gonna presented the report at a regular council meeting May 3.
The election process was unsuccessful and resulted in two candidates picking up a package for election. Only one was submitted, therefore the individual won by default.
"When you have an election process, then it becomes confusing. Are you representing the people that elected you or are you acting on behalf of the corporation?" said Rick Thompson, chair of MCFC.
The board arrived at this decision after seeking "extensive legal advice" that suggested an appointment process because it will keep the village in control of the community forest.
"What you need to do when running a company is to make sure the directors are going to act in the best interests of the company for the shareholder," he said. "There is only one shareholder and that is the Village of McBride."
If not, then taxpayers could be at risk, he said. "We can't do that."
Situations have occurred where directors aren't sure who they represent. Special interest groups can nominate a person and if elected, the individual may be confused or feel torn over whom to represent, the company or the individuals who elected him or her, he said.
"An election process can result in that scenario and can be detrimental to the operations of the corporation," said Thompson.
"Rather than having an election process that didn't work the first time, we're still seeking interested and experienced individuals who are willing to contribute their knowledge and expertise to the operation and management of the community forest."
The forests belong to the Crown, but MCFC is charged with managing forest in their tenure around McBride, which includes a lot of area outside the village.
The board is looking to add two new members who have interest and expertise that will help the community forest. Individuals from the footprint (not in McBride but impacted by the community forest) would be fantastic, Thompson said.
Information pertaining to the process will be released in newspapers soon.