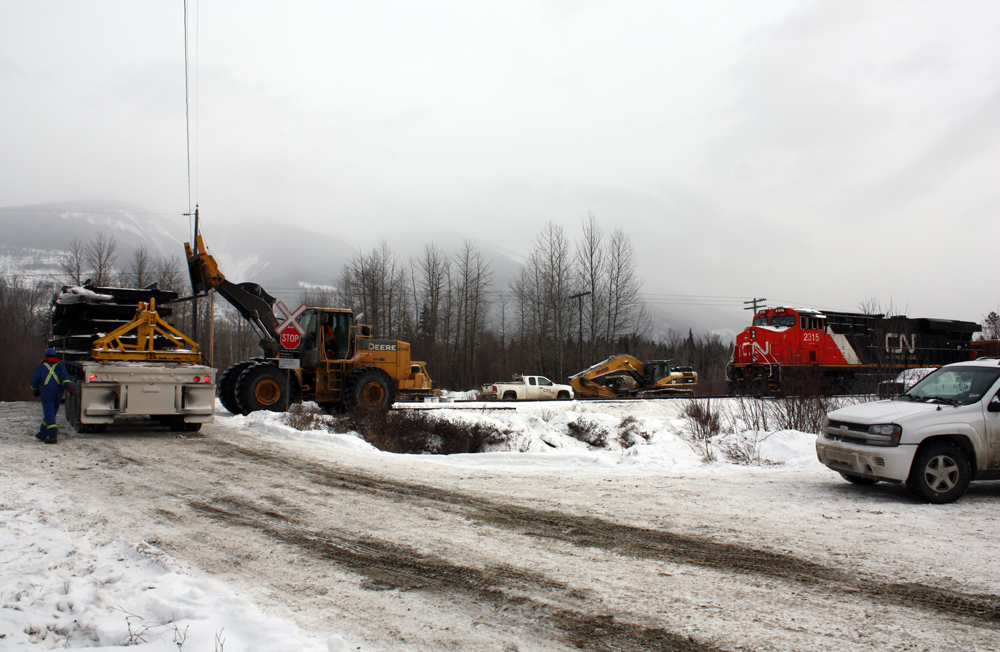 The heaps of coal spilled in last week's derailment 10 km west of Tete-Jaune will take weeks to clean up, says CN spokesperson Kelli Svendsen.
Crew members from B.C. as well as Alberta have been onsite since the incident which occurred shortly before midnight Jan. 2nd.
The company's first priority was to ensure traffic was moving along the line, since the wreck blocked east-west rail traffic between Tete-Jaune and Prince Rupert for over a day
A third-party environmental standards company contracted by CN Rail will be present during the clean-up and will report to CN as well as the Ministry of Environment as well as the federal department of Fisheries and Oceans.
CN Rail is still investigating the cause of the derailment.
Read the full story: https://www.therockymountaingoat.com/?p=1686