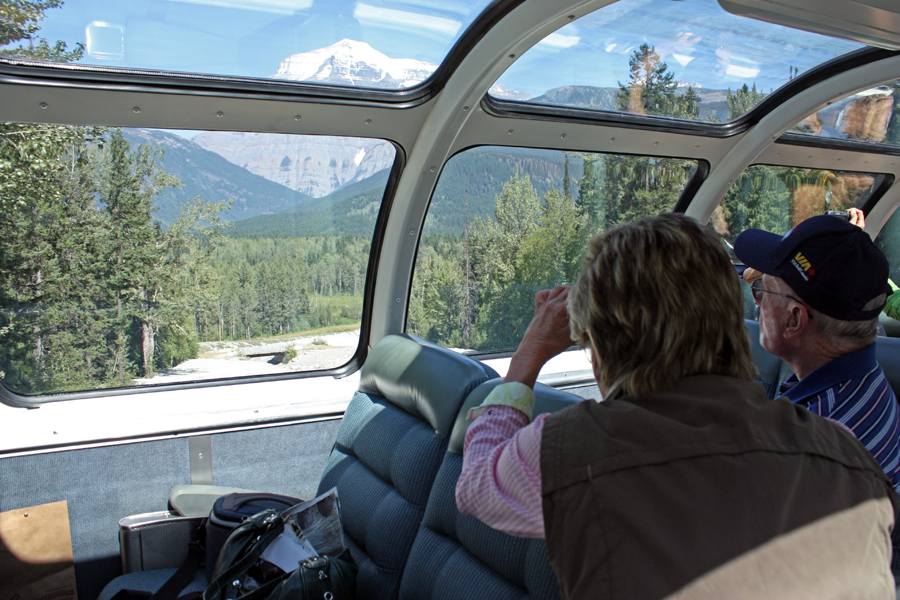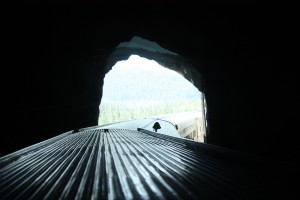 The Continental Divide may split the Robson Valley and Jasper along the B.C.-Alberta border, but many tourists are finding that crossing the provincial line is a fabulous way to tour.
Ina Mentzel from Germany is hopping on the train today with her parents from Dusseldorf, Germany. They hadn't heard of the Robson Valley. They came to Jasper from Vancouver, because they heard Jasper is less crowded than Banff.
They are on their way to Prince Rupert now. They will see Mount Robson from the train, though won't be stopping.
It's the case of many tourists who come to Jasper with only precious time to tour and little knowledge of the area.
Jasper, Alta. is the largest and most northerly Canadian rocky mountain national park and a World Heritage Site, highly publicized around the world. The Robson Valley, in B.C. comprises the Mount Robson provincial park, and a train ride through shows it is chock full of wildlife, views and trails.
At this time of year, Jasper's scenery is rugged; the Robson Valley's is either hilly or snow-capped. Both offer waterfalls, crags and serene lakes. In Jasper you can stand alongside Sunwapta Falls, enjoy the beauty of Mount Edith Cavell, or connect with nature along 1,000-plus kms of trail, see Athabasca Glacier up close or soak in Miette Hotsprings.
In the Robson Valley, there is the serene calm of Kinbasket Lake, Cranberry Marsh, canoeing, and hikes to the top of many mountains,  not to mention the creek where at this time of year Chinook Salmon come to spawn.
One key difference when you cross the divide is price. A quick comparison of hotels and groceries shows the steep increase in prices in Jasper.
The Via Rail train runs three times a week from Jasper to Tete-Jaune, Dunster and McBride and three times a week to Valemount, on a different line. For a one-way ticket, it's $30 to McBride and $80 to Valemount ($25 to Valemount on the bus). On a clear day, you get a fabulous view of Mount Robson, the Seven Sisters, and Moose Lake during the 2.5 hour trip (1.5 hour drive in a car).