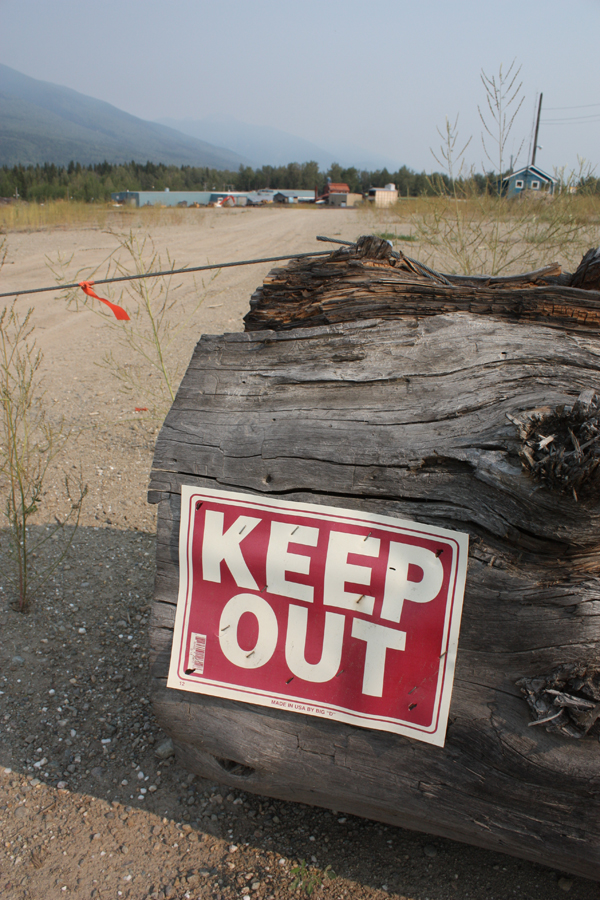 While industry contacts remain tight-lipped, local sources say a firm called Goldstar Corp. is in discussions with the owners of the McBride Forest Industry (MFI) veneer plant and Medley Cedar mill to potentially re-open them for business.
The deal could include plans to build and run a 5 mw co-generation plant which would be tied into the veneer kiln, McBride Mayor Mike Frazier says. The wood waste from the mills would be burned and the heat generated used to create steam, turn a turbine, and drive an electrical generator. Many larger mills in BC and Alberta have co-generation plants tied in with their operations.
The MFI veneer plant and mill closed down in November of 2006 terminating over 100 jobs. It was the single biggest employer in the McBride area.
Industry sources confirmed there was interest in the mills, but declined comment pending a firm sale agreement.
While a deal to re-start large-scale mill operations is welcomed by the McBride Community Forest Corporation, manager Marc von der Gonna says he remains cautiously optimistic.
"I think this is the sixth time this mill has supposedly been sold," he says. "If somebody shows up, starts moving in, comes and says 'Here is how much wood I want to purchase, here's a deposit on it, here's $100,000 or half a million in your bank account,' ok, I can believe that."
The buyers would have no form of tenure meaning they would have to buy wood from the McBride or Valemount community forests or a logging company like Carrier Lumber Ltd.
Von der Gonna says the mills  are likely in working order, except for the construction necessary to install upgrades such as a drier. The drier would allow wood to be stored a longer period before being shipped.
Van der Gonna says the Medley cedar mill, which is also mentioned in the anticipated sale, would generate 15-20 jobs alone.
"You never know what's going to pan out."