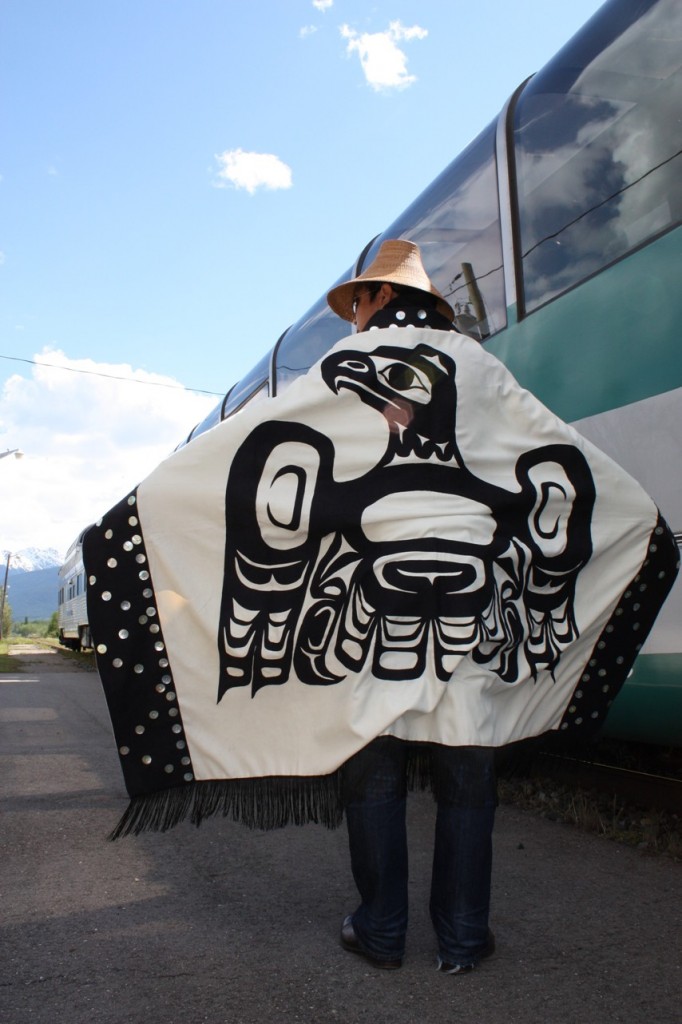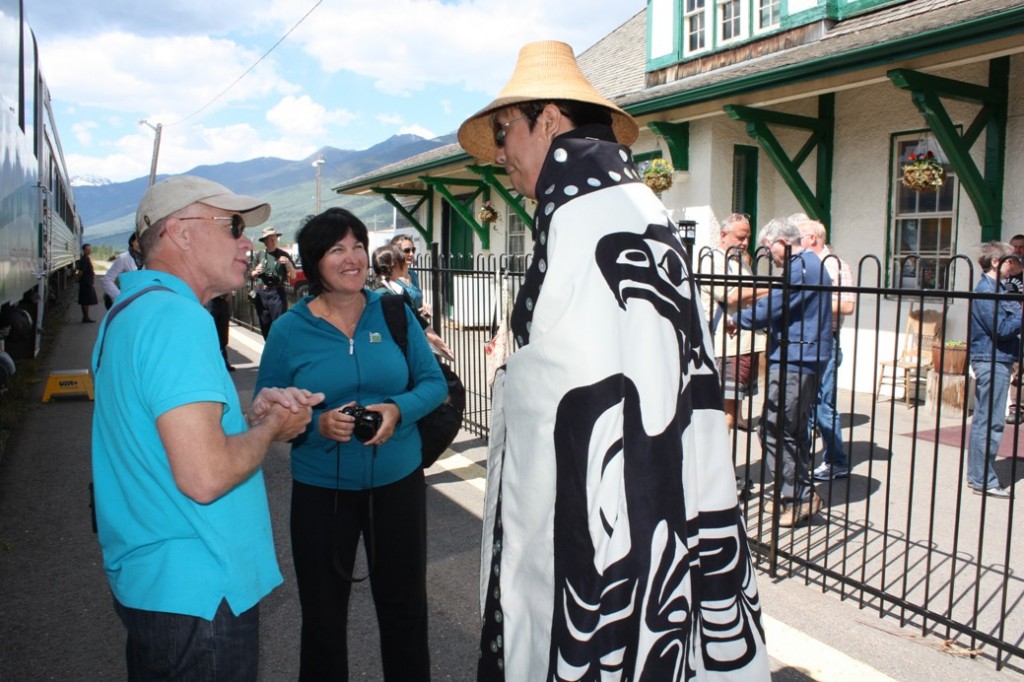 A special train came through McBride last week. The ambassador from Haida Gwaii enjoyed a brief stop-over on the way to Prince George, while he accompanied the iconic Jasper totem pole. The pole is being repatriated to Masset in Haida Gwaii (formerly the Queen Charlotte Islands) after standing in Jasper for 94 years.
Rodney Brown, ambassador from Haida Gwaii, says accompanying the totem home is Haida tradition.
"It's kind of like escorting someone who hasn't been home in a long time," he says. "He hasn't been home for over 100 years."
The Raven totem pole was originally carved by a master Haida carver in the 1870s or 80s and brought to Jasper by Canadian National Railways around 1915. It was meant to be part of the gateway to the Pacific Northwest so visitors on the train would see the totem pole and get a taste of things to come, says Lori Dowling, who manages the Jasper totem project for Parks Canada.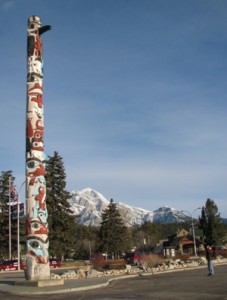 She says the totem became a beacon to visitors coming in on the trains and meeting place for residents. In recent years it became too rotten to remain where it was so Parks Canada chose to remove it and return it to the Haida.
Once in Masset, it will be erected in a log house, which will become its permanent home. Five other totems will be raised with it.
Brown says the Haida have been repatriating a lot of artifacts and bones from museums all over the world.
"It's very moving to me. It's my history. It's what made me who I am today."
Parks Canada is commissioning a new totem to replace the old one in Jasper. The new one won't be a replica, but it will stand in a similar location.
"The Jasper totem pole is very important to the residents of Jasper," Dowling says. "People can't remember a time when there wasn't a totem pole in Jasper.
During the final viewing of the totem in Jasper, some 4,000 people came by in four days. The farewell ceremony happened last week before it was loaded onto a truck for its return.
"It's now on its journey home," Dowling says.
The repatriation ceremony happened in Masset June 21.