New apartment-daycare complex to support local women and families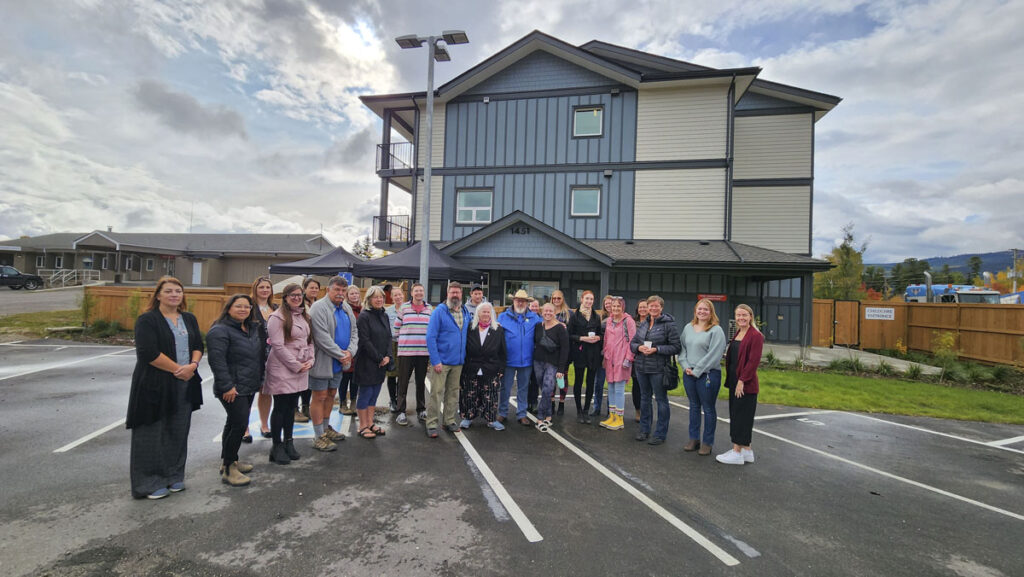 By Spencer Hall, Local Journalism Initiative Reporter, RMG
A new secure, independent housing facility in Valemount known as Ada's Place, aimed at supporting women fleeing or at risk of violence, held its grand opening ceremony on September 28th.
According to Co-Executive Director of Robson Valley Community Services (RVCS), Donalda Beeson, the new facility offers housing and "wrap-around support" to self-identified women with or without children, who have experienced intimate partner violence or abuse and whose income levels are low to moderate. The Roots Of Care child care center, which is open to all community members also operates out of the building. Krista Voth with RVCS told The Goat the center has created more affordable spaces for Valemount families while supporting families already enrolled at VCAS.
"It allowed greater access to quality childcare and collaborated services such as supported child development and infant development programs as well as virtually eliminating the waitlists. It created new positions for Early childhood educators and improved current positions for the existing staff of VCAS," Voth said.
The daycare center also includes a therapeutic room and provides personalized supports for kids with diverse needs.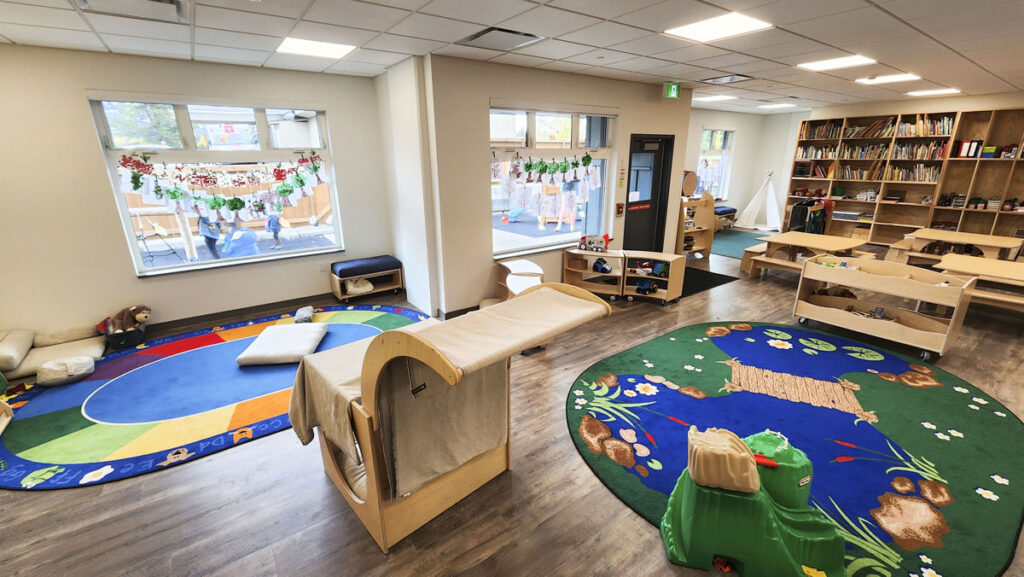 "We feel that as part of inclusion, children should be supported in such a way that they are able to participate in daily activities with their peers to the best of our ability. That can be having sensory items available to them and other children as they are needed and available," Voth said.
Ada's Place, the housing portion of the facility prioritizes local applicants who prefer to stay in the community and offers a Second Stage Housing program, as well as longterm affordable housing options.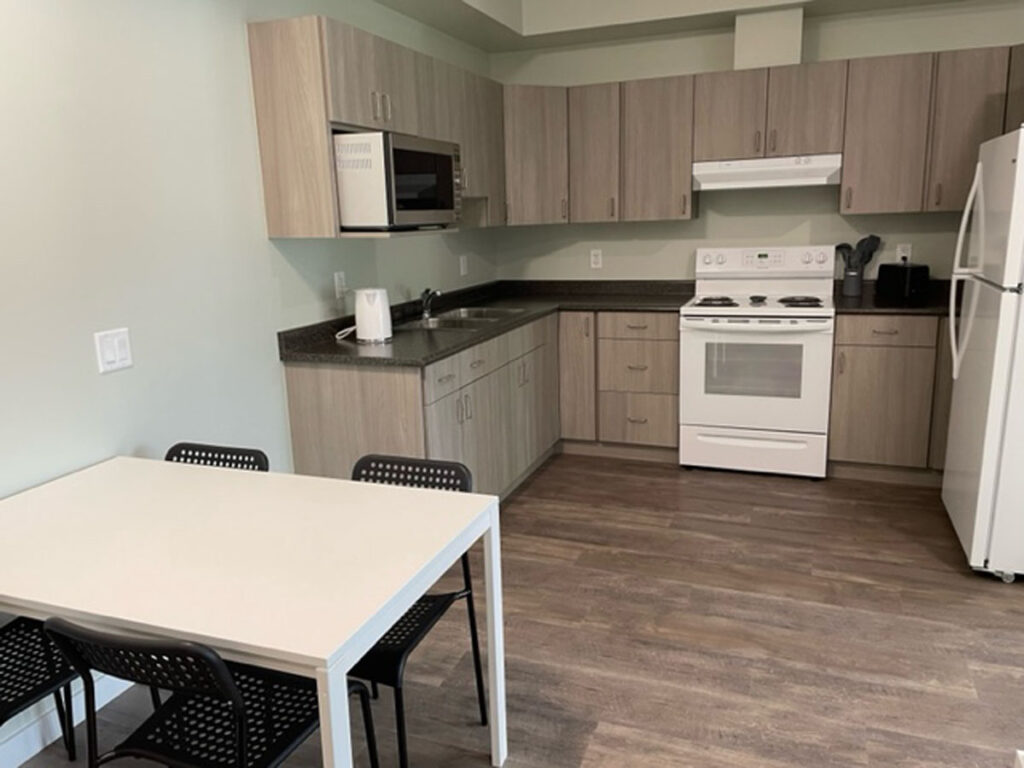 At the opening ceremony, Simpcw First Nation Cultural Education Worker, Rachael Bowser, noted the importance of being able to stay in the community one calls home before reciting a prayer in Secwepemctsin.
"Having been a descendant of my great-grandmother, who did the walk from Tete Jaune to Valemount in 1916 before being taken to the train down to Chuchua, I recognize the importance of staying where your roots are," Bowser said. 
Beeson told the crowd that while RVCS has been working on opening the facility for five years, it had been a dream of her predecessors since Beeson started with RVCS 13 years ago.
She added that RVCS named the housing portion of the building after her late colleague, Ada Redekop.
"[She] was a long standing advocate and really wanted to see this project come to fruition. She also said she always saw herself here. So I think she's probably here and I just wanted to honour her," Beeson said.
Mayor Owen Torgerson emphasized the amount of partnerships required to get the building running, adding that the project was nearly canceled multiple times.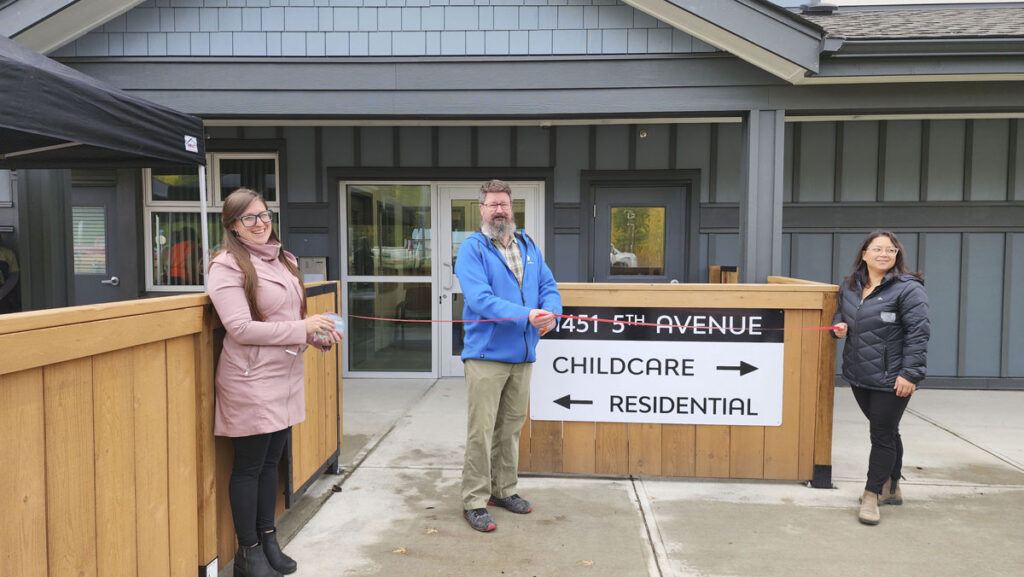 "I don't know the amount of times the former director of RVCS, Lina Thompson, went to Victoria to plead with the then minister responsible for housing, Selina Robinson," Torgerson said.
He said the building was pivotal not just for the community, but for the entire province because it showed the provincial government that housing needed its own ministry.
"This building was instrumental in providing the needed oversight for something so important province wide. It not only changed the community and the North — it changed the province and how we look at housing and childcare," Torgerson said.