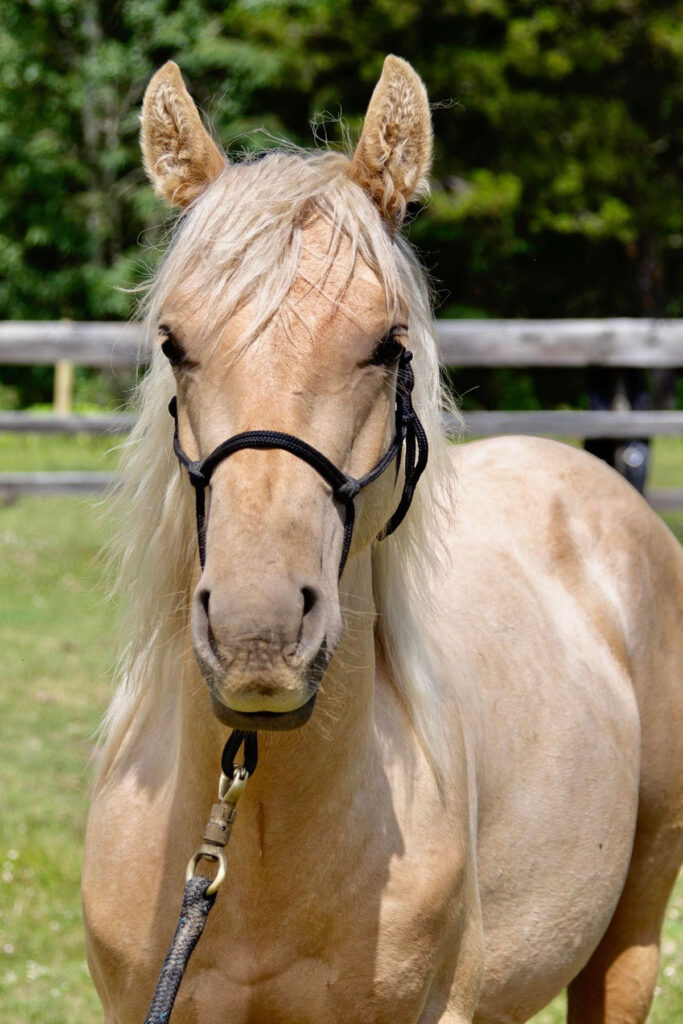 By Laura Keil
A local ranch family is still reeling from the senseless deaths of five of their horses, who were struck by a CN train this summer.
Five two-year-old geldings — including Palomino quarter horses, Lusitano crosses, and one quarter horse — ended up on the remote Raush valley trestle bridge July 21st, where they were killed by a train.
The Cardinals have grazing leases and private property running parallel to the tracks up the Lower Raush Valley, near Dunster B.C. Fencing divides the pasture from the railway, but the vastness and wildness of this area mean some sections of railway are unfenced. The family had 30 horses grazing up there this summer.
"For some reason, when the herd of horses followed the road to the grazing lease, a group of young horses cut through the bush a couple kilometers, straight towards the trestle," said Devanee Cardinal. "We've just never had livestock go that way before."
That grazing area and fencing plan has been used by her family for almost 50 years. She says usually if animals get on the tracks, it's because a gate has been left open or a fence is down. In this case, she believes the horses likely became startled by a fast-approaching train and ran into CN's construction area alongside the track which then funnelled the fleeing horses onto the trestle.
"Horses are naturally wary animals that will not willingly approach a trestle, but under these circumstances they found themselves trapped," she says.
"It was quite a big loss for us. We really are still processing."
She says CN employees were helpful and sensitive in their communication and she doesn't believe the railway could have done anything differently given the circumstances. Likely the horses got spooked and took a wrong turn, ending up on the tall trestle bridge.
"Running is their flight response, is kind of what keeps them alive up there," she says.
After attending the accident scene, she said they had to go home to figure out which horses had been hit.
"They were just obliterated. There were just basic parts left on the trestle."
As fate would have it, they were all pretty high-end horses the Cardinals had raised themselves.
"We're used to, you know, animals getting hurt or a bear or wolf getting something, but to have a big chunk just gone like that in such a random thing… that was quite a big deal. But then on the other hand, I kind of put it in context because it was so senseless, and so random. I felt like in the first few days, I was like, at least it wasn't a car full of teenagers."
She put in an incident claim with CN to see if they would help cover part of the loss, but the company said they didn't cover damages for this type of incident.
She says no one she's spoken to in the community or in CN leadership has ever heard of such a tragic loss of horses.
"Certainly you can take out a group of cattle but to have a horse hit is quite unusual. I think it's pretty unprecedented to have five horses taken out like that."
As they mourn the loss of their horses, the Cardinals are now keeping the horses locked at the back end, and not letting them come out to the grazing lease.
Even though this collision was unexpected, she says it's a good reminder to everyone with wildlife to check their fencing and perimeters to keep animals safe from trains.