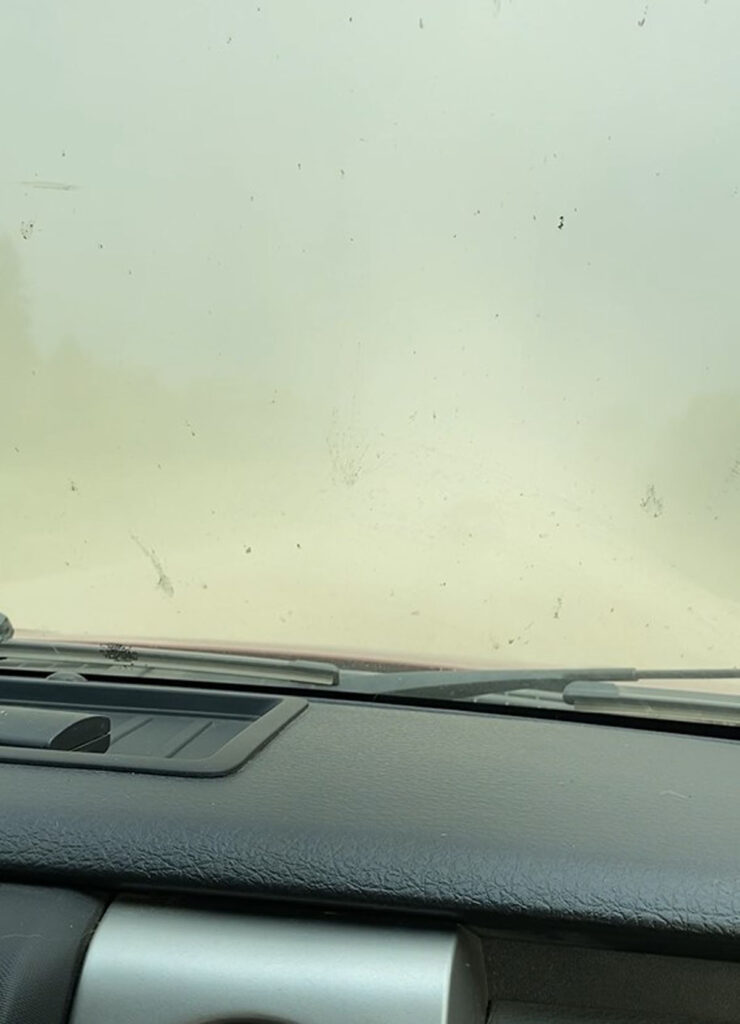 By Laura Keil
A virtual white-out – or in this case "dust-out" – isn't the kind of Christmas in July the Johnston family was hoping for during their holidays.
The family drove from their home in Prince George to Valemount along Hwy 16, where sealcoating work is currently underway.
Laura Johnston says there's two way traffic for quite a distance, then a pilot car, then two-way traffic again, and for much of that time visibility was so bad, they only caught sight of the vehicle in front of them until it was just ahead. They guess it was maybe a 20km stretch. They couldn't tell where the shoulder of the road was, or the centre line.
"It did not seem safe. I didn't feel safe," Laura said.
"We were literally going 20km/h in some places," Danny Johnston says. "I know there's a car in front of me but I can't see it."
"Then at the last second you see headlights popping out towards you," Laura says.
Danny says they should at least have a sign to put your four-way flashers on. They also think adding more water to the road surface would help. Laura can't imagine doing that stretch at night, when your headlights would be illuminating the swirl of dust, and the darkness obscuring visibility further.
The contractor has reportedly been adding water to the road surface already.
"Make the pilot car the water car," Danny suggested.
The Goat sent questions to the Province, but did not hear back by presstime.