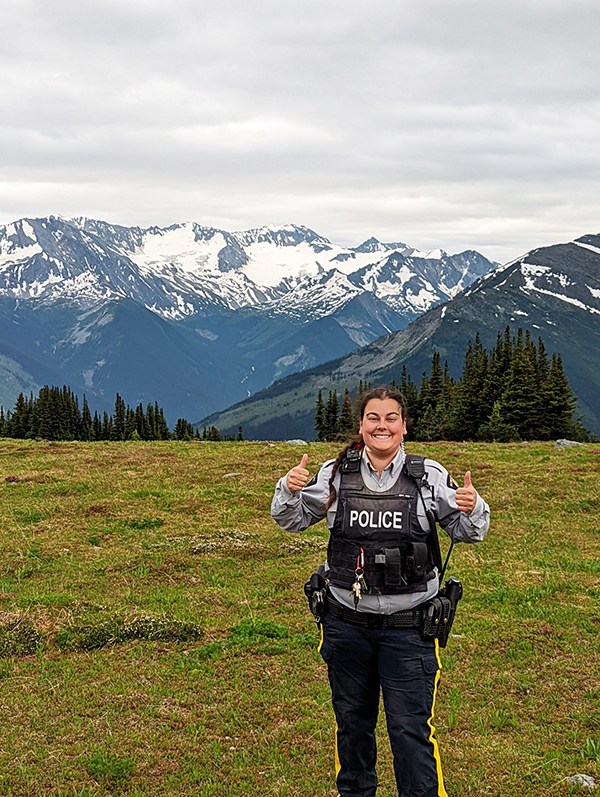 By Andrea Arnold
McBride's first female RCMP officer Constable Nataline (Nat) Cooke arrived in town on July 17, 2022, along with boyfriend Drew, and her black lab Nelly. Constable Cooke comes to the valley after a five and half year posting in Fort St. John. Being an officer has been a longtime goal for Cooke.
"When I was in Grade 3, my mom got hit by a car," said Cooke.
Her mom recovered from the accident, but when Cooke and her dad arrived on the scene Cooke was very upset.
"The police officer on site gave me a teddy bear," she said. "I decided that day that I wanted to be a cop, so that I could, one day, be the one to make someone's bad day better."
As Cooke was working her way to her chosen career she earned a Degree in Anthropology with a minor in Psychology from the University of Windsor, then completed a year of Police Foundations at St. Clair College, also in Windsor. From there she was hired into the RCMP and completed the mandatory six month training period in Regina.
Fort St John was her first posting. The first three and half years in Fort Saint John, she worked as a general duty officer, before switching to a role as liaison for the Indigenous police service section of the detachment. Around the same time, she took training that qualified her to conduct child interviews.
Although hearing what kids have witnessed or experienced is not her favourite part of the job, it is one she takes very seriously. Each situation calls for a different approach, but she says that patience and a calm manner is imperative, and through that, she has been successful making the needed connections with many children.
"I gave teddy bears to some kids after getting their statements," she said. "One of the kids named their bear after me."
Although she was raised in the city of Windsor, Ontario, she prefers living in smaller communities. She feels it allows her to connect with the residents more efficiently. Constable Cooke is excited to have been given the option to move to McBride. When the time came for her to submit her preferred next location, she named both McBride and Valemount, as well as a few other small communities. When McBride was presented as an option, she was thrilled to accept.
"I like small towns," she said. "I like knowing your neighbour, and being able to say hi to everyone. I prefer community policing over enforcement."
Through her experiences as the IPS Liaison for the three Indigenous groups around Fort St. John, she attended powwows, funerals and birthday celebrations for elders. She built relationships with many of the individuals so strong that saying goodbye was the hardest part of the transfer, but she is looking forward to building bonds with the people of McBride.
"I want to keep trying to make a difference in a positive way," she said. "I want to show people that police are not all a certain way."
She hopes to achieve this within the area through her interactions with community members. Connecting to the young people is very important to Cooke and she is looking forward to getting into the schools to begin that process.
"I find you can connect anywhere, if people are willing to accept you," she said.
During her non-work hours, she, Nelly and Drew have already started exploring the outdoor recreation opportunities that McBride offers. She loves to hike, kayak and take countless walks with Nelly.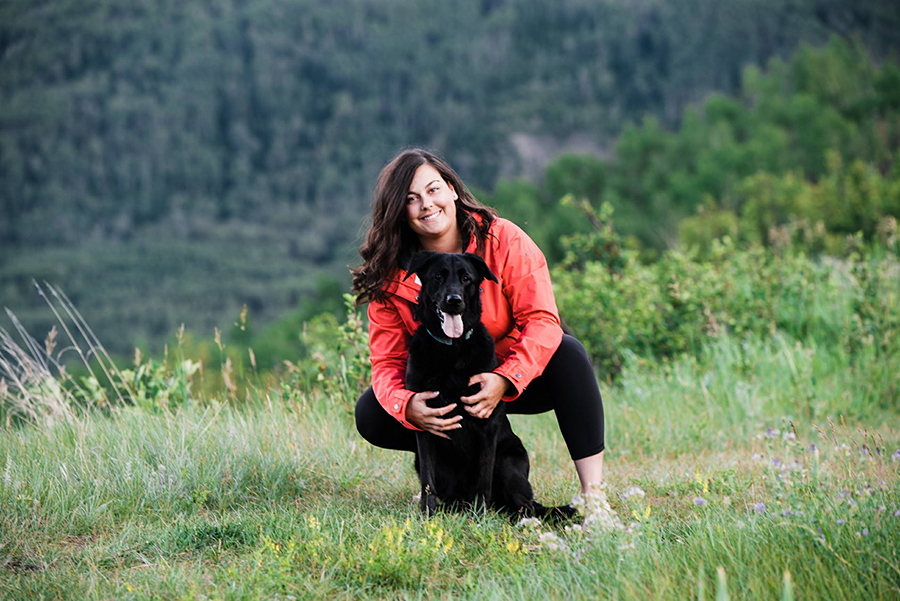 Whether in uniform or out walking Nelly, Constable Cooke wants to invite people to come say hi and help her start the process of connecting to the community she is here to serve.