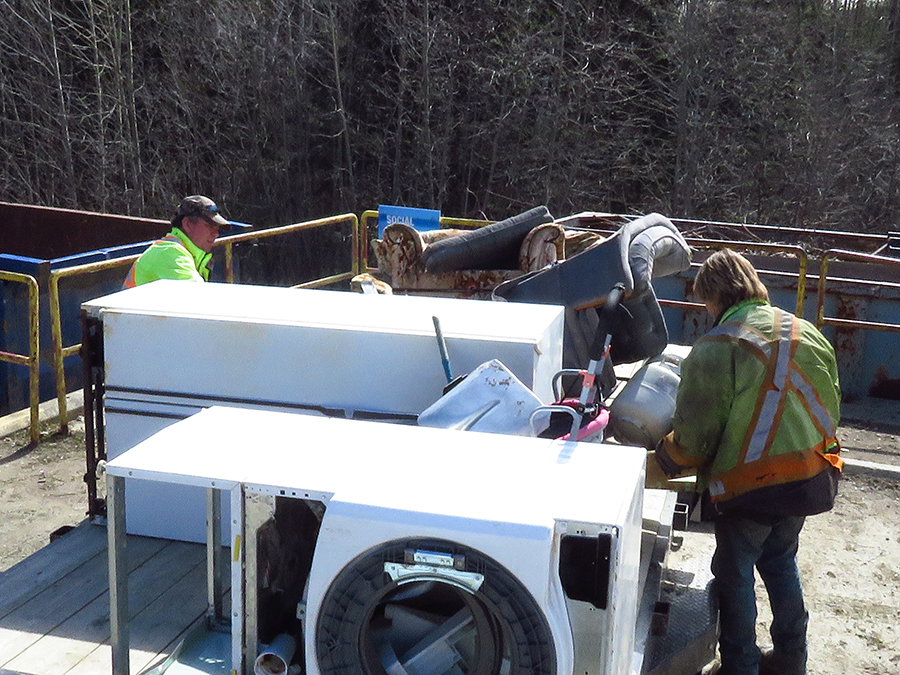 By Andrea Arnold
McBride's annual community clean-up event was held on Thursday April 21, 2022. The Village of McBride partnered with Robson Valley Community Services this year. The event was moved from its traditional weekend dates to allow students at the schools to participate, but holding it midweek meant that many regular attendees were unable to pitch in.
"Along with the Kindergarten class and Grades 1, 2 & 3 class, we had three RVCS staff take part," said RVCS Operations & Support Services Manager Jana MacMaster. "I had two men from the McBride Men's Shed drive around looking for stuff to help with and do, and unfortunately they reported that they hoped to see more folks."
The Village office reported they had four individuals come pick up maps and supplies, and be assigned an area of the village to clean. Public Works staff picked up seven trailer loads of large items, and one garbage truck load and transported them to the transfer station where they were disposed of properly.
MacMaster hopes the event can be expanded and see more participation next year.