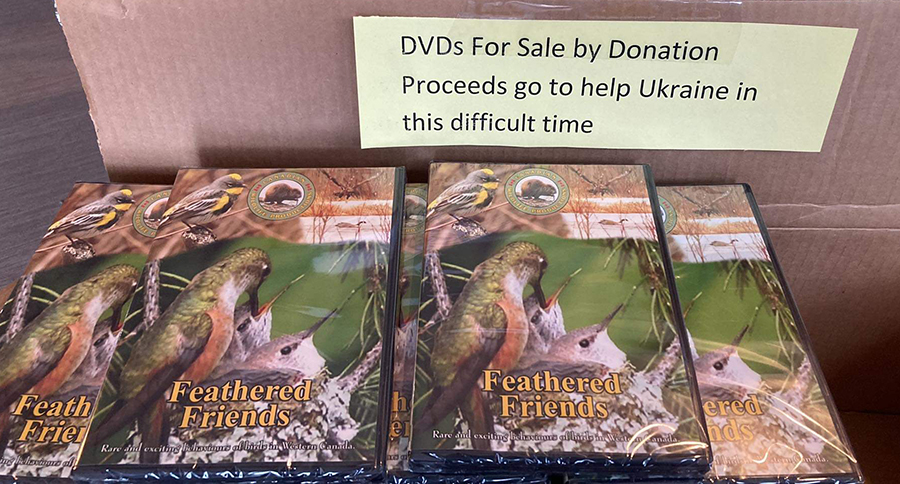 By Andrea Arnold
Local wildlife filmmaker and photographer Leon Lorenz has started a fundraising initiative to provide some financial support for people in Ukraine.
"I've been watching the news and the war coverage is heartbreaking," said Lorenz. "The needs of the people are extreme. Not just now, but they will continue to be in the future too."
Lorenz decided that he wanted to do more than pray and provide financial support through his church. He wanted to use his gift of cinematography to help raise a minimum of $2,000.
Lorenz has donated 100 copies of his 46-minute long "Feathered Friends" DVD. The DVDs are available at the Rocky Mountain Goat offices in both Valemount and McBride, the Whistle Stop Gallery in McBride and the Gathering Tree in Valemount. He has not set a price on the DVD. He wants people to be able to give what they can to help reach the $2000 goal.
Although Lorenz has family roots in eastern European countries he believes that no matter where need arises, we all need to help where we can.
"I feel this is a way I can make a little difference," said Lorenz. "It is God's will for us to help others in need."
Lorenz will be passing on the full amount raised to a relief cause for the people of Ukraine. The Goat is supporting his effort by having them for sale and covering any payment processing fees.