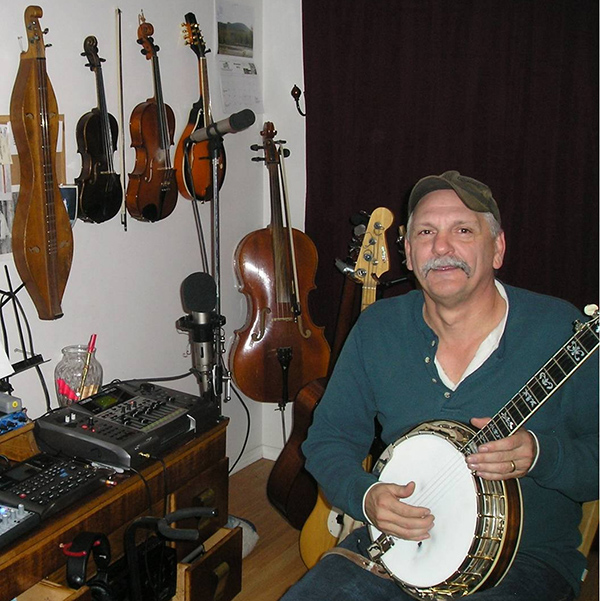 By Michael Piasetzki
The human inner spirit is an incredibly strong and resilient one that somehow allows us to pull together as a people and persevere through extremely difficult, and often, tragic times.
It's a spirit that in the past several years has been severely tested throughout the province of British Columbia: From wildfires to Covid-19 to the recent flooding and landslides, B.C. residents have faced the toughest of times, and one citizen, Quesnel resident Brad Strang, has decided to recognize that inner human spirit with a special song he has written and recorded, called B.C. Strong.
Strang, a veteran B.C. musician who has been playing at pubs and written songs for many years, and who says his style is folk eclectic, recorded the song in February.
"There have been so many little heroic stories everywhere," said Strang during a telephone conversation with the Goat. "It's been a long haul. People need to stand up and clap. Everyone helped everybody. Yes, everyone had different opinions about Covid, but that was inevitable. Let's just take a breath of fresh air, and that's what this song is intended to do. The song is just a reminder of how resilient we are all together."
One of the heroic tales Strang remembers happened in the backyard of his own home in the Cariboo region, during the wildfires several years ago.
"The Cariboo was burning and we had evacuees staying at our house," he said. "So we would host mock backyard fires by putting orange Christmas lights in our fire pit with some wood and we'd have a jam session outside around the fire. It was something to do with the neighbors and we got by."
Strang, who grew up in Yarrow B.C. on a raspberry farm, said the recent flooding triggered memories of his youth, where, as a 17-year-old, he almost drowned after rolling his car upside-down into an irrigation ditch filled with water.
"I almost died in those irrigation ditches," he said. "After I survived I made my conviction debt. I told myself I'd write music that would help."
Strang, who said he has been influenced by artists such as Neil Young, Bob Dylan, America, and Led Zeppelin, said Valemount has always been close to his heart. He said he began writing songs while living in the Robson Valley.
"It doesn't get any prettier than Valemount," he said. "To wake up in the morning and see those mountains is the most wonderful feeling in the world. I have a picture of me at Kinbasket Lake many years ago."
Strang said he couldn't have recorded the song without help from Laura Kelsey, a singer/songwriter/photographer who lives in Nanaimo, who added vocals to the project.
"She's a wonderful singer who does a lot of work for me," he said. Strang "You know, this song is basically for British Columbians and all people to not forget that together we are great."
If you'd like to listen to B.C. Strong music video go to https://www.youtube.com/watch?v=_LUzwanJoaU