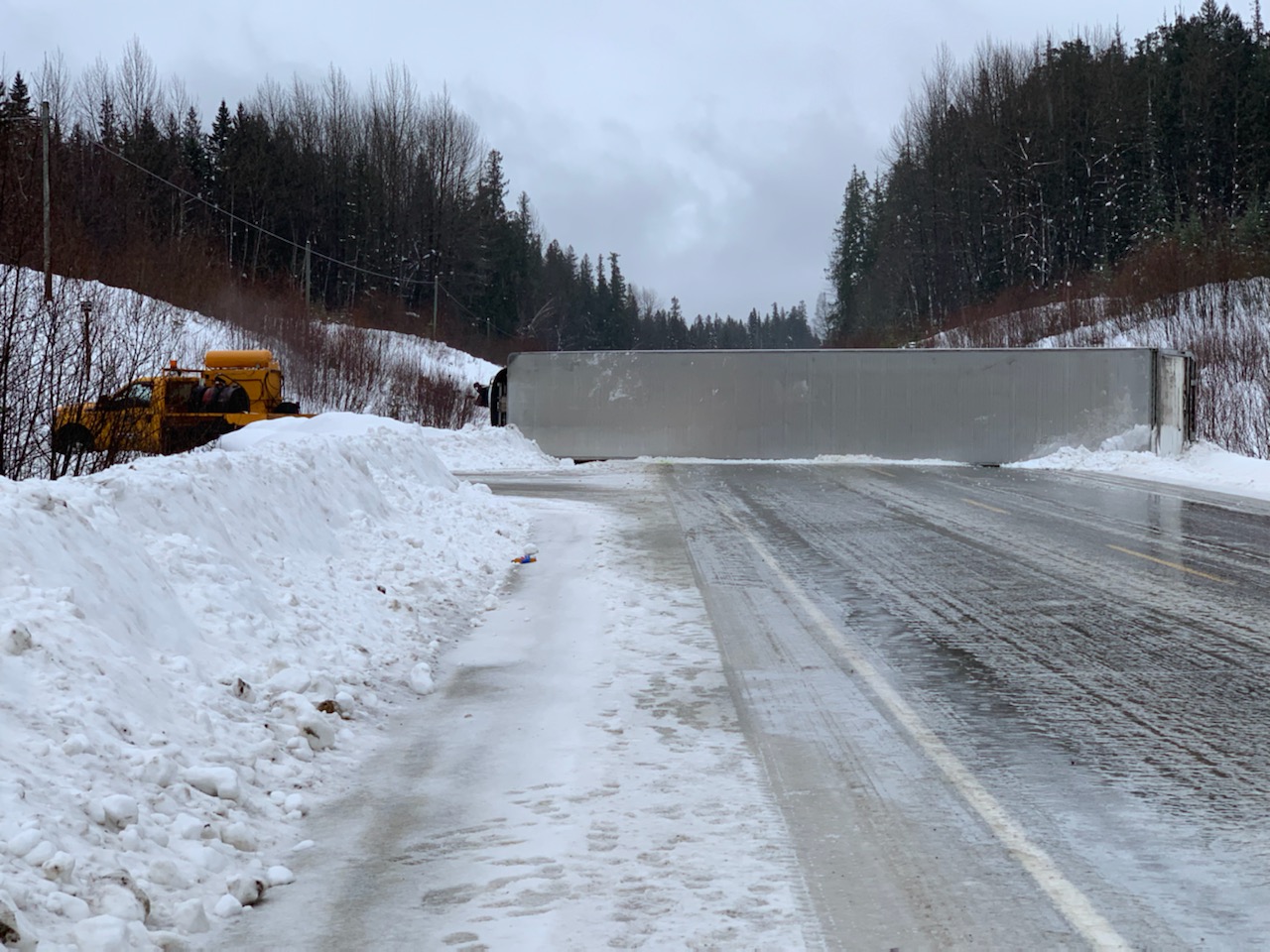 By Andrea Arnold
Near the Penny access road, 100km east of Prince George, Highway 16 was closed for several hours after two semis had separate incidents on the morning of Monday January 11, 2022.
First, a CN truck headed west slid off the road entirely.
In an unrelated event, not far away, a second semi broke apart, separating the cab and trailer. The trailer slid west down the road away from the ditched cab, coming to a halt blocking traffic in both directions.
The road was cleared enough to reopen around 1:00pm.