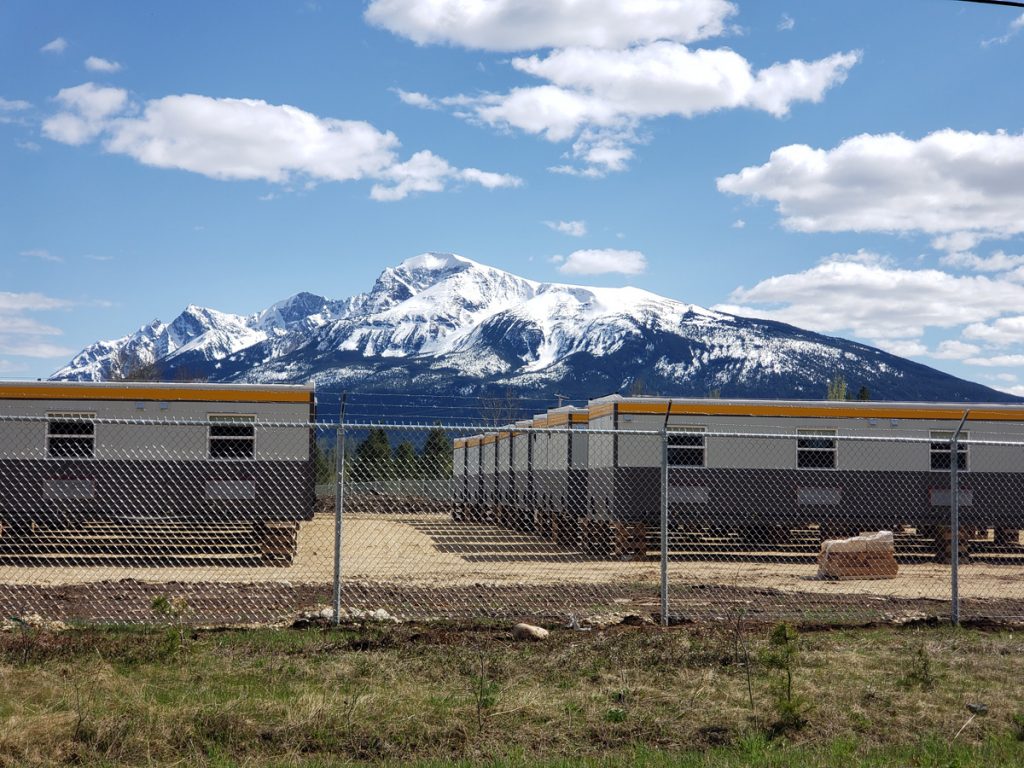 By Goat Staff
The number of pipeliners currently working out of Valemount is more than the pre-pipeline population of the village, according to a media spokesperson for Trans Mountain.
Trans Mountain says there are currently 1400 workers based in Valemount, 300 more than the company reported in July. About 70 workers are local people.
Meanwhile the last census (2016) showed the Village of Valemount had 1,021 residents.
Mayor Owen Torgerson said the population is up 240% and it's having a visible impact on the economy.
"I see white trucks outside of businesses where there were no white trucks prior. I see Ledcor Sicim, from Vinnie's to Home Hardware… you name it. I see them at hotels, motels and right now I'm stuck in traffic on Highway 5," he said. "It's great for the economy, but we are literally bursting at the seams for housing. We just don't have the housing stock to handle it."
Roughly 560 pipeliners are living in the worker accommodation camp. The rest must find lodging elsewhere.
Torgerson said the Village's decision to allow people to temporarily live in recreational vehicles was a response to the influx.
"We have three temporary use permits to house oneself in an RV and staff have been fielding a plethora of calls," he said. "It's probably not happening as fast as people would like but there is due process and legislation that needs to be followed."
Torgerson said that in a housing meeting on Monday, stakeholders expressed concerns about what he called renovictions. He said that a home buyer can evict tenants if they themselves are moving into the house.
"It gives the other parties 90 days to find accommodation."
He said there are questions about whether the new homeowner is really looking to live there, or just make a quick buck on skyrocketing rents.
So far he did not know anyone who had been evicted.
Torgerson hopes that another worker camp proposed for Blue River will provide some relief, but he believes there is work to do here too.
"I think we are going to have to do something in our neck of the woods to find accommodation for their staff and for local businesses," he said.
"We need to get everybody at the table and start discussing quick solutions."