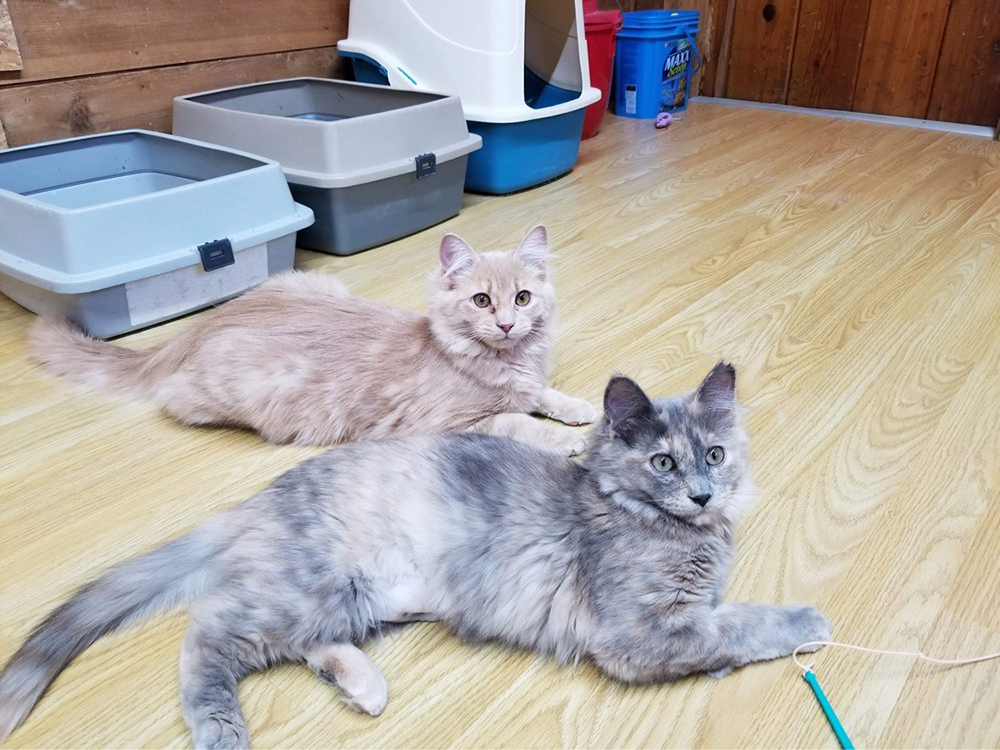 By Andrea Arnold
Veterinarian Janet Jones and the Jasper Veterinary Clinic have served the Valemount area since before the physical clinic on Main Street was built in 1995.
With the recent departure of Dr. Sarah Gale, the clinic staff is working hard to keep up the level of service in both theValemount and Jasper Clinics.
Dr. Sarah joined the practice in 2018, and worked alongside Dr. Janet serving clients in both Jasper and Valemount until April 9th, when Dr. Sarah moved to Kamloops to pursue a feline specialty.
The adjustment back to one vet hasn't been easy. "It is a lot of work," said Dr. Janet. "But it's going ok. We have a good staff that is used to working hard."
The need for another full-time vet is very real. "I have occasional locum help," she said. "Hopefully that will continue through the summer, providing help for a part of each month."
Dr. Janet has been running ads looking for a new vet as well as another veterinary technician to join the practice.
"There is a real shortage of vets and techs," she said. "I am not alone in that. People are bringing their pets in for more appointments than ever before. It isn't just emergencies."
The staff juggles the need for appointments and unscheduled situations daily, and most clients have been understanding and forgiving when a delay occurs because of an emergency.
The departure of Dr. Sarah has not affected service at the Valemount clinic, as they continue to book appointments every Tuesday and every two weeks on Thursday.
"We were coming every Tuesday and Thursday prior to COVID," said Dr. Janet. "We hope to return to that schedule when it's allowed."
Extra staff had to be hired to help with patient handling and care due to restrictions preventing owners from being present during appointments.
"We are managing," said Dr. Janet. "It's not easy. It is hard to fit it all in some days. We are trying to maintain service and communication."
Being a small clinic, they have to be available to do anything. That includes emergencies, and being on call. Dr. Janet suggests that if you think there might be a need for your animal to be seen, give them a call at the Jasper clinic and explain what is going on. Staff will help determine if the animal needs medical attention in person or if care advice can be provided over the phone. They will make the time to see patients that are in need of attention, but by having clients call first, they can limit some foot traffic at the clinic, freeing up time for others.
If you know your animal is due for a yearly appointment or another type of routine visit, try to call a month ahead if possible, she says. Short notice visits are possible, however if those can be avoided, when possible, the staff would appreciate it.
"My staff is fantastic," said Dr. Janet. "In Jasper, in Valemount, they have all stepped up and are all hardworking and competent staff. I couldn't do what I'd do without them."
They are not short changing any animals, she said.
"Sometimes, unfortunately, some people feel short changed. I would like to express thanks to the people for doing their part to help manage the load."