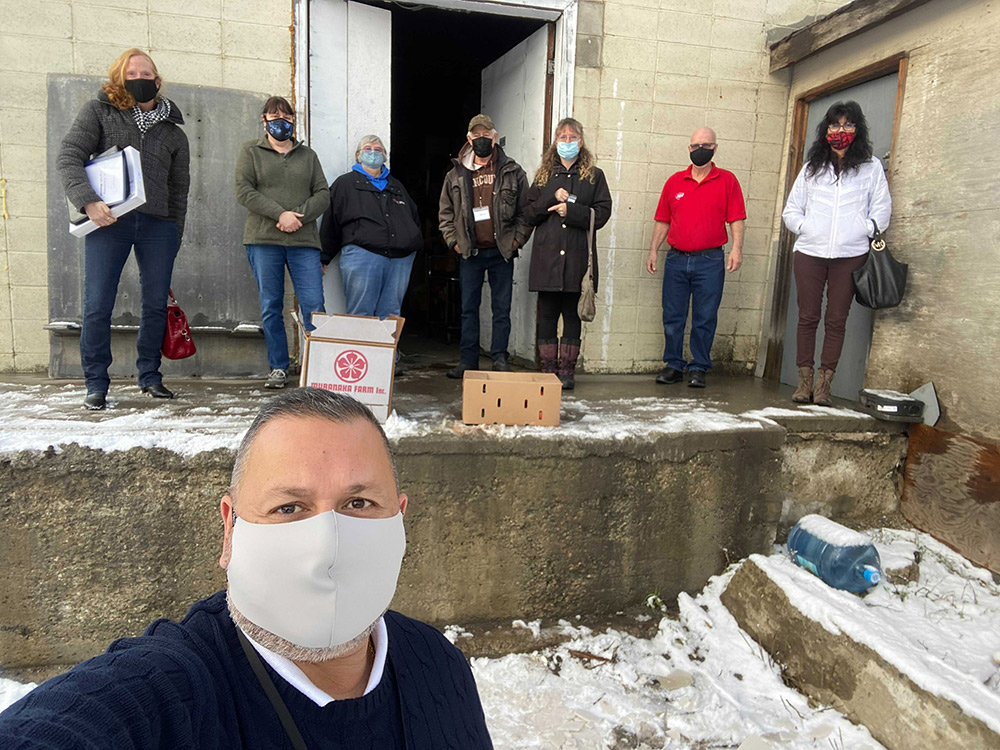 Submitted by Ruth Hanus, Valemount Food Bank
---
Just when you think you are in control; life throws you an unexpected curve ball. It can happen at any time and it usually does. The bitter truth in dealing with loss of employment, being under employed, sick, injured, or age, creeps into your life to steal your power and your dignity. Add the Covid-19 pandemic to these usual financial hazards and, those already heavy burdens, become almost unbearable.
To some, going without food or "food security," is inconceivable. For others, it has become a harsh reality!! Of course, there are community agencies and associations that can assist with a monthly food top up however, feelings of fear, stigma, and embarrassment in fulfilling the need to get additional food can be the cause for many families to go without proper nourishment.
What you need to know is that there are so many families that have been placed in this very precarious position due to the Covid- 19 pandemic and that you are not alone!
In the past few months, the Valemount Food Bank has been working with "FoodMesh" which is a Retail Food Recovery Program that was created to help retailers divert their surpluses food to the highest end use. On November 25, 2020 the Food Bank, IGA and FoodMesh launched a working partnership to ensure a higher level of food security in our community. This means that those that need additional food such as fruits, vegetables and meats will be able to access healthy food for free.
Due to Covid-19, we will not be able to have our Community dinner as we did last year and so we are now taking names for Christmas food hampers. Our cut off date for Christmas Food Hamper requests will be Monday December 14th. These hampers can be picked up on December 21st between 12-2 PM at the Food Bank located in the basement of the New Life Centre Church 1245-1 St. Ave in Valemount (entry through the back door). Please make your Requests by phone to, Sherry (250 566-1840), Monika (250 566-0033) or Ruth (780 454-4442).
To access a monthly food hamper, pick-ups are every 2nd Wednesday of the month. We are also introducing a "Food Top Up" option for those who need a few extra meals to get them to the end of the month.
The Food Bank is bound by ethical standards and privacy and that we hold our client's confidentiality in the highest regard.