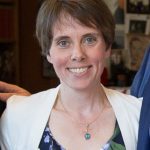 By Green Party Leader Sonia Furstenau, MLA Cowichan Valley
---
When the pandemic hit our communities last spring, we followed Dr. Bonnie Henry's health orders and stayed home. Her consistent and comforting message was that we were all in this together. We banged pots for our essential service workers at 7 pm every night, we put hearts on our windows, and we embraced her mantra to be calm, be kind, and be safe.
Lately, in response to the public's increasing pandemic fatigue, Canada's political leaders have changed the channel. More blame is being placed on the individual for spreading the virus instead of recognizing systemic effects on transmission and that so much remains unknown about the virus. For example, BC's premier took an accusational tone with people who venture out of their bubbles, not taking into account that many of those who are leaving their bubbles are going to work, sometimes to two different jobs.
This shift away from the comfort of Dr. Henry's steady messaging towards political leaders' divisive and blame messaging does not motivate a collective effort. Instead, it contributes to additional stigma and fear in people who have contracted the virus. Worse still, it doesn't inspire people to stop their activities or to contact their health authority to help with contact tracing.
As we come to terms with the growing force of the second wave, and we recognize the wide-reaching — and for some, devastating — impacts of the shut down in the spring, we must recognize that COVID-19 has not only exposed the inequalities in our society, but it continues to exacerbate and deepen those inequalities. If we are to help people feel safe during this second and potentially third wave next year, the government and the public must find solutions that respond to the inequalities and must do so in a way that shows empathy and gratitude for these sacrifices.
The measures taken in the spring did indeed bend the curve, and so can be recognized for their success in achieving that outcome. At the same time, there were other associated outcomes from that shut down: high unemployment — particularly among women, visible minorities, and young people; a staggering increase in incidents of racism; hundreds of lives lost to overdose; growing numbers of people experiencing mental health challenges; and business owners and tourism operators losing their investments and life's work.
We're actually not all in it together, even if elected officials continue to say it. Some have the certainty of jobs that are not at risk because of COVID-19 and can work safely from home, even relying on delivery of groceries as a buffer from the risk of transmission.
Others work in jobs that don't allow them that same security. Healthcare providers, teachers, principals, education assistants, custodial and cleaning staff, people working in retail, food service, transportation, and grocery sectors — none of them are able to stay home while continuing to earn a salary.
Dr. Henry and her team are rightly focused on an effective public health response, but our political leaders can do more to backstop her orders.
We need better data. We need to heed the voices of community leaders like Marilyn Slett of the Heiltsuk Tribal Council and Kulpreet Singh of the South Asian Mental Health Alliance who are calling on the government to collect disaggregated demographic data about the people who have contracted the virus. This will help us identify systemic inequalities and put our limited resources where they are most needed.
We need to value real-time input. People who are living through the day-to-day realities of this virus have an expertise and understanding that is truly valuable.
Believe people when they say they are feeling the anxiety or fear or burnout. Acknowledge that people's experiences, concerns, and worries are absolutely valid. If teachers are proposing solutions that would help them to feel safer in their classrooms, find ways to support those solutions.
We need to plan ahead. We were opposed to the snap election called in September because it took the government's eye off the ball at the precise moment that we should have been planning for this predictable second wave. The NDP prioritized political gain when they should have been preparing the public for what to expect this winter and how to take action early. The public should know what the plan is for this wave, any subsequent waves, and for vaccine distribution.
Our Premier said last week that the response to this pandemic is "a question of leadership." He's right. If his government can lead with humility and honesty, we may begin to see solutions that tackle the structural problems that increase the risk of contracting the virus instead of placing blame on individuals. That leadership may help us to reach the place of empathy and compassion that will be essential to our collective resilience as we navigate this COVID-19 journey together. Maybe then we will feel like breaking out the pots again to honour those who are sacrificing the most.