Submitted by the Regional District of Fraser-Fort George
---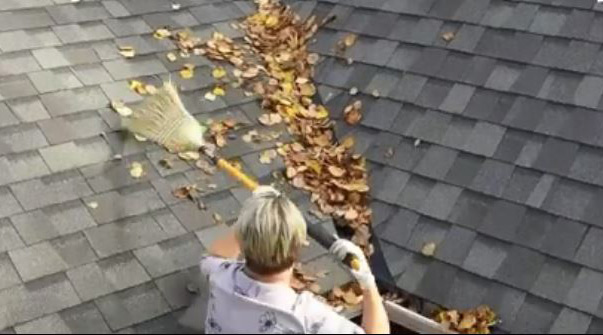 The typical wildfire season of April through October is now behind us, but there are FireSmart principles for homeowners to follow during the Fall to keep reducing their risk and protecting their homes and properties.
Raking and cleaning up dry leaves, tree needles and branches is a major undertaking in property maintenance at this time of year. Leave no debris behind to build up and get ignited by wildfire embers.
Clear out all the corners and crevices around your home, attached garage, decks and patios, including gutters and roof valleys.
Stocking up the woodpile for an outdoor fire pit or for wood heat in your home over the winter?
Keeping wood piled against a house is a major fire hazard. Remember to maintain a non-combustible zone around your home, and store firewood at least 10 metres away from it.
Outdoor fire pits and burn barrels* should also be placed as far as possible from any structures and trees. Always keep the area within 3 metres of an active fire free of combustible material, and also ensure that a burn barrel has proper ventilation and is screened with 6-millimetre (or finer) wire mesh.
For more information on how easy it is to FireSmart your home, visit www.FireSmartBC.ca or call the Regional District of Fraser-Fort George at 250-960-4400.
Also, watch the Regional District of Fraser- Fort George Facebook page and YouTube channel for a series of tips and new videos.
*Residents are reminded to burn responsibly and should always check local regulations first.