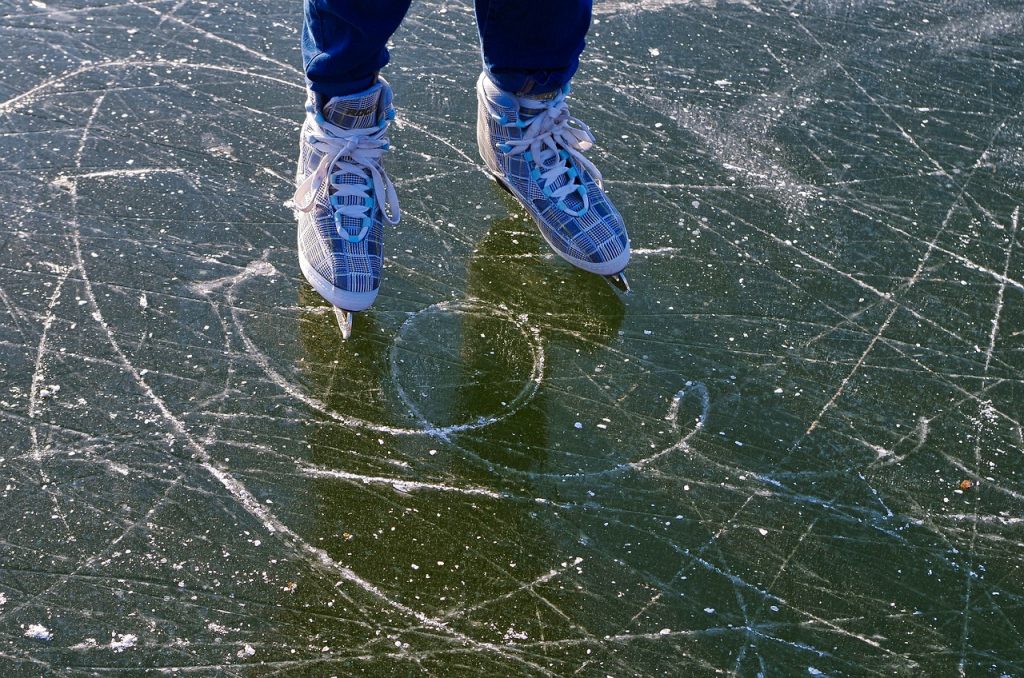 By Laura Keil
---
Parents of Valemount skaters have learned they may have to travel to another community to sharpen their kids' skates this year, after the Regional District decided their current set-up is too risky with COVID-19.
RDFFG Manager of External Relations Renee McCloskey says the current set up for skate sharpening and rentals at local arenas does not provide sufficient protection from the potential spread of COVID-19. She told the Goat that for the safety of the public and their staff the rental and sharpening services are temporarily suspended.
McCloskey says staff are exploring set ups used in other arenas to see if there is an option that is not cost prohibitive and safe for public and staff.
"If we are able to find something we hope to be able to bring that service back online," she said.
In McBride, Sure Step Shoe Repair offers skate sharpening for both hockey skates and figure skates, as well as skate repairs. But Valemount does not have a similar option.
Lana MacNaughton hopes staff can find a solution, such as a drop-off, pick-up point.
"I don't understand why I can't just leave my skates and money in a bag. I don't see what the issue is. You don't have to have (face-to-face) contact."
MacNaughton doesn't know yet where she will go to get her grandson's skates sharpened. But it could mean crossing into Alberta.
"How far am I going to have to go?"
Meanwhile, MacNaughton says skaters are put in an awkward situation.
"They can't skate on dull skates."
The Goat made inquiries and Jasper Source for Sports does skate sharpening every day except Mondays. In Clearwater, skates can be sharpened at Bigfoot Outdoors. And in McBride, Sure Step Shoe Repair offers skate sharpening as well as repairs.