By Andru McCracken
---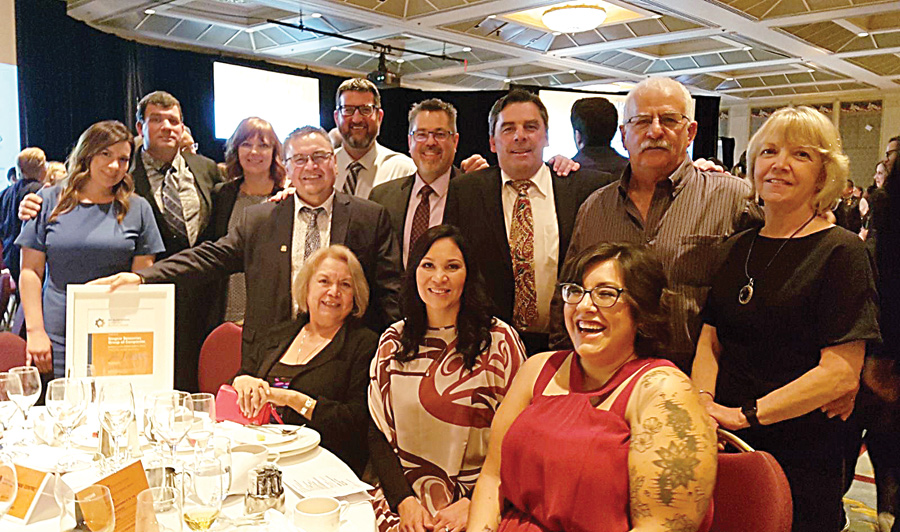 Over the last few years the Simpcw Resources Group has grown from just a few people to one of the largest employers in the North Thompson Valley and they are receiving recognition for their growth.
Simpcw Resources Group received two awards, Community-Owned Business of the Year at the 2019 BC Indigenous Business Awards and the 2019 Economic Development Award from Cando, a national Indigenous organization that promotes economic development in Indigenous communities throughout Canada.
Paul Donald, a director of the Simpcw Resources Group (SRG), the business arm of the First Nation based in British Columbia accepted the Cando award in Gatineau, Quebec.
"We're just a little band that could," said Paul Donald.
According to Al Chorney, the CEO of the Simpcw Resources Group, the unemployment rate on the Chu Chua reserve is now at 1.5%.
"We have over 100 staff members," he said in an interview with the Goat last week. "We can't find enough people."
Chorney said Simpcw are expanding their services where they have expertise.
"Any business we undertake has to complement what we do already," said Chorney. "We approach all of our business in a manner that conveys to our vision and standards of looking at opportunities through lens of sustainability recognizing the importance of the environment."
He said the major driver is the pipeline, and their expertise began developing years ago with the Anchor Loop project.
"We transformed our organization from forestry into pipeline maintenance and we have been working with Trans Mountain to build on that ever since," he said.
Chorney said Simpcw Resources Group are in charge of pipeline maintenance throughout the region.
"That's a long-term stepping stone," he said. "Now we are gearing up for the expansion."
Chorney said 40 percent of the pipeline is within Simpcw territory.
"That comes with responsibility and the ability to capture economic opportunity," he said.
Now those opportunities are extending to communities beyond Chu Chua.
"We're always looking for certified and capable people who can help," he said. "We are quickly expanding our forestry operations. We are opening offices in the Clearwater area. We are going to make an impact with really positive initiatives in the forestry sector."
Chorney said the Simpcw have been able to consider the upheaval in forestry through a different lens than most.
"What is the opportunity here?" asks Chorney. "The initial reaction to a mill closure is obvious, but what is the ultimate opportunity?"
He said that they have an agreement in principle with Canfor and Interfor.
"In a short period of time we've a real growth spurt, and it will be a real benefit to communities around us, creating employment," he said.