By Andru McCracken
---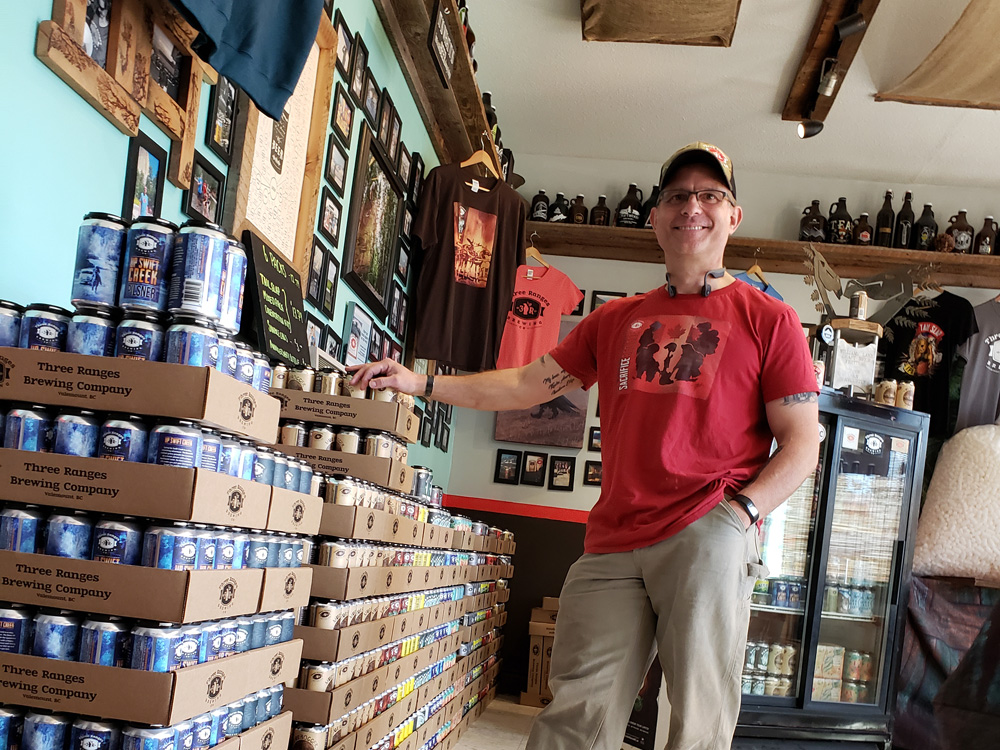 The Three Ranges Brewing Company has re-established their growler filling program, for those of you tired of overflowing recycling.
For a $5 fee, proprietor Michael Lewis said customers can join the growler program. Thirsty customers need to order in advance and the brewery takes care of sanitizing the bottles using an approved method.
Buying fresh draft beer in growlers is less expensive for the customer, but it also has better margins for the company which has been struggling with the lack of business.
Lewis said socializing is a big part of why people come to the brewery, and with social distancing rules in place business has plummeted.
When asked whether TRBC will be able to weather the storm, Lewis said it depends on how long the pandemic lasts.
"We'll see," he said.
Lewis is hoping to open the patio as soon as possible and is thinking about working with authorities to massively expand the outdoor seating area to accommodate social distancing.