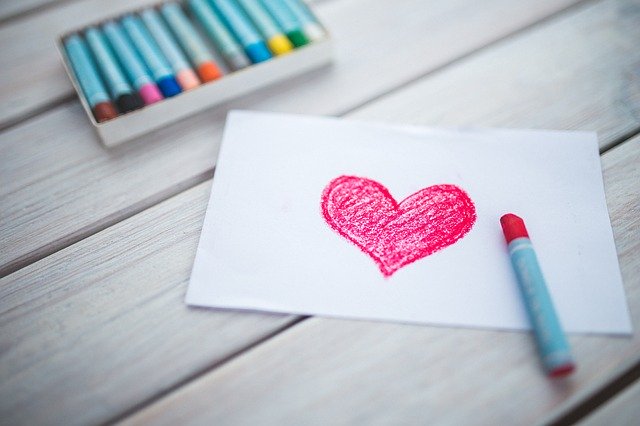 We Are All In This Together
As we celebrated our 41st wedding anniversary the World Health Organization announced that the number of cases of COVID-19 were rapidly spreading outside of China, impacting other countries and would now be characterized as a pandemic. It will certainly be an anniversary that we will remember.  And all the days that have followed have been memorable as well. What has been most inspiring is the resilience and strength of the people in our province and in the region I am so proud to represent. The BC government has declared a state of emergency and our Provincial Health Officer has become a familiar face and a voice of calm during these challenging times.  We have been given specific directions that have changed the course of our days. Just weeks ago, there would have been little to no discussion about "social distancing" and now it is a familiar and constantly used phrase. One of the most compelling things that Dr. Henry said that I think about a lot was that we needed to "stay connected while we stay apart." It reminds us that despite the need to stay home, we need to make it a priority to reach out to family, friends, colleagues, neighbours and those who are feeling lonely, afraid and anxious.  Perhaps one of the silver linings of this experience will be a renewed sense of kindness, care and compassion for the people around us. I know that one of the other legacies for me will be a deep sense of gratitude for those people who have become everyday heroes. Whether they work in a gas station or a grocery store, whether they are first responders or healthcare workers, whether they provide childcare, work in a pharmacy, a longterm care facility, drive a truck, the list goes on, they go to work so that we can stay home. They are doing their part, and we need to do ours. We need to stay home whenever possible.  We need to wash our hands and cough into our sleeves. We need to reach out to those around us and stay connected with a call, or a text or an email. We need to do this for ourselves, for our families and for the most vulnerable in our communities. Together we can and will make a difference, after all, we are all in this together. Be well.
Shirley Bond MLA,
Prince George | Valemount
---
Thank You
I want to take this opportunity to thank everyone for doing their part as we work together to fight the spread of COVID-19.
To our truck drivers who are keeping the supply chain moving and those who are working to keep our grocery shelves stocked;
To our caregivers who continue to care for our most vulnerable seniors, keeping spirits up and helping them communicate with loved ones from a distance;
To our doctors, nurses, paramedics, firefighters, hospital administration and everyone else on the front lines who is working to protect our region and keep us safe and healthy;
To those who keep the garbage collection going, keep the utilities on, and keep our roads safe and moving efficiently;
To those who continue to make deliveries so that residents can stay home;
THANK YOU!
I also want to extend a special thank you to those who are staying home. Physical distancing is the most important thing you can do right now to help flatten the curve and slow the spread of COVID-19. If you're able to stay at home, please do so. If you must go out, please keep a six foot distance at all times, wash your hands regularly and avoid touching your face.
The Government of Canada has introduced measures to help those who have lost their jobs or those who have had to shut down their businesses to help keep our residents safe and healthy. More information can be found at https://www.canada.ca/en/department-finance/economic-response-plan.html.
My staff and I are here to answer your questions and to assist in any way we can. To do our part, we have temporarily suspended walk ins and in person meetings at the constituency offices, however please call or email us if you have any concerns about your individual situation. You can contact my Prince George office at 1-855-767-4567  or [email protected]
Remember, we are all in this together.
Bob Zimmer
Member of Parliament
Prince George-Peace River-Northern Rockies
---
When Laura offered me the opportunity to write a 400 word piece responding to the coronavirus crisis, I did not know what to write – the information coming from the provincial and federal health officials is clear, concise and based on real science, real data, real facts. I cannot add anything of value to that. The store shelves are stocked, essential services are there for us and the community has really pulled together.
Then my mom called. She was scared, she was lonely, she was anxious. She was concerned about the scammers preying on people made vulnerable by fear and uncertainty. She was worried that if her cancer came back she would not be able to get the help she needs. She was afraid to leave her house or have her grandchildren visit. She felt isolated and alone. The fear is real. 
I spoke with a cashier at a grocery store in PG and asked her how she was doing. She broke down in tears. She told me that she had been snapped at and called names, that she had been running all day and hadn't had time for a break. She told me that she was worried about her husband and her kids and that she just wanted to be home with her family. The stress is real.
My brother runs a small business. He is shut down. He is worried about his employees and is stressed about the financial fallout that will outlast this crisis. He is afraid of losing his house. He is in construction – the maze of paperwork and online forms required to access emergency funds is not his forte. The risk is real.
So what can I do?
I can make a daily check in call to my mom. I can support our essential service workers. I can help my brother with his darned paperwork and share his fear and distress. I can be kind and I can reach out.
We can all be kind, we can all reach out.
It starts with the simple three word sentences that mean so much. 
I love you.
I miss you. 
Are you OK? 
Can I help?
I am so proud of our Robson and Canoe Valley community. We are strong, resilient and caring.  We will get through this. 
Take care,
Dannielle Alan
Area H Director for Regional District of Fraser Fort George
[email protected]
---
The Covid-19 pandemic is on all of our minds and there is a huge amount of information out there.  Some of it is accurate, and some of it, not so much. The Village of Valemount has some amazing partners both provincially and locally.  We remain in constant communication each other. All of us rely on one source for Covid-19 information and that is from our Provincial Health Officer, Dr. Bonnie Henry.  
This virus does not discriminate between race, colour, age, gender sexual preference or financial capacity.  There are things we ALL need to do to "flatten the curve" and break the chain of transmission. Wash our hands, avoid touching our face, avoid meeting in groups, maintain a physical distance from others and above all else, WE NEED TO STAY HOME.
To all our great kids out there, I know Spring Break is not an ideal time to STAY HOME.  However, this is not the time for play-dates, sleep overs, or just hanging out with your friends.  Talk with your friends from afar using technology or telephone. Encourage them to STAY HOME. I also want to thank you for supporting your parents who may need to work from home.
I want to thank Valemount businesses and restaurants who have complied with provincial health orders and adapted to things like entry-way pick-ups and delivery options, or closing altogether.  The more we STAY HOME, the less of a burden we are for essential services like healthcare, grocery and gas station workers. We all know Valemount is on a very busy highway – approx. half-way between Vancouver and Edmonton – and travellers will continue to stop here.  Commercial traffic will continue to transport goods supply chains will remain intact.
We need you all to be safe, to be diligent in your actions and to STAY HOME.  In this time of uncertainty, connect with and comfort each other, but please, do it from a distance.  Many of our grandparents and great-grandparents fought in wars and sacrificed so much to save our way of life.  We are asking you to STAY HOME and sit on the couch in order to save theirs.
The decisions we make today, and the coming days, weeks and months will have lasting impacts in the future of our community.  We are in this together, we will get through this together and we will be better together because we simply… STAYED… HOME.
Thank you.
Owen Torgerson
Mayor, Village of Valemount