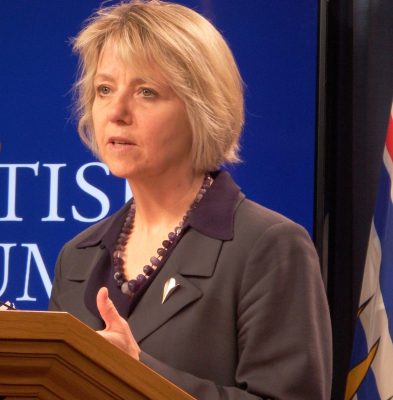 By Fran Yanor, Local Journalism Initiative Reporter
---
Mar. 17, 2020 – B.C. has declared a public health emergency, unlocking sweeping powers for the province's top medical officer in her battle for control of the coronavirus pandemic. 
"We've taken a number of unprecedented measures in the last few days," said B.C.'s Medical Health Officer, Dr. Bonnie Henry. "This is the tool that we need now."
The previous days, Henry issued restrictions on public gatherings of groups greater than 50 people, called for casinos to close and advised a halt to non-essential visitors at long term care homes. 
The emergency declaration allows a provincial health officer to skip usual procedural approvals processes and make a verbal order with an immediate effect. 
 "This declaration of an emergency enables me to be faster, more streamlined and nimble in the things that we need to do right now," said Henry.
B.C. joined the ranks of five other Canadian jurisdictions which have also declared a public health emergency.
The designation will allow the Health Minister to amend regulations without Cabinet consent and make changes to the Public Health Act without the consent of the legislature. 
It also allows Henry to compel peace officers to enforce her ve
rbal orders.
For instance, everyone returned from out-of-country travel on Mar. 12 or since, is ordered to self-isolate for 14 days.
"Which is just the legal way of saying that this is voluntary unless you don't do what we say," said Henry. "Then we have the ability to enforce an order on it. So it is something that we take very seriously. And that we are willing to enforce if we need to."
So far, though, people understand the risk of infection to themselves, their families, and their communities, she said. "And we've not had issues where people have been refusing to isolate or take the advice that they're given, so far."