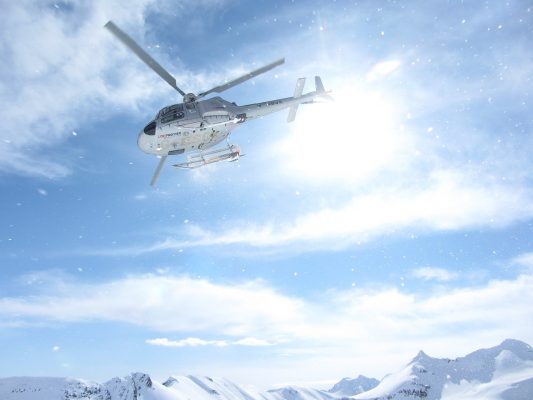 By Andru McCracken
---
On March 22 news broke that an American man who had skied with Crescent Spur Heli-Skiing between Saturday, March 14 to Tuesday, March 17 tested positive for COVID-19 after returning home to the United States.
Mark Aubrey, the company founder and mountain operations manager, put the word out about their guest as soon as he heard the news.
"The reason I am sharing this story is because our commitment is primarily the health and safety of staff and guests and community at large," said Aubrey. "If there is info we can impart to neighbours and community that can achieve that, we're going to do that."
A guide who worked for the company has come down with flu-like symptoms and is now self isolating in his home in Jasper, Alberta, however the guide has not yet been tested.
Between March 17 and March 22, after the guests left for home but before the news about the positive test, Aubrey's staff may have had interactions in McBride. But Aubrey wasn't able to provide details of their whereabouts during that time.
The company wrapped up their usual seven day ski trip early because of heightened concern about the virus across Canada. Aubrey said guests and staff showed no sign of illness during their stay.
"I'm pretty confident nobody was actively sick here at the lodge," he said.
"We skied two days [Sunday and Monday], and cancelled the remaining four days of the package. Sunday night we became increasingly concerned about information from the Canadian
Government, the news, and I consulted with people who had more knowledge than me," he said.
Aubrey said after talking to his staff he informed guests that they should make arrangements to go home and spent their last day in the mountains.
According to a report from CBC another 16 international guests spent time with the man, according to Aubrey, they have been alerted as well.
"The important thing I want to stress is that there was no sign of any illness in anybody, the decision to cancel the week was because the Canadian situation was escalating," he said.
Precautions taken
Aubrey said the lodge did take preventative measures before to attempt to minimize spread of the virus.
"We talked about social distancing prior to the beginning of that final week. We implemented different cleaning systems, food service, and tried to limit contact between people," said Aubrey.
Aubrey said that guests were vetted based on country of origin, some guests weren't permitted to ski with the group.
"We cancelled three guests due to arrive from Spain, because the [Spanish] situation was getting more and more difficult," he said.
Aubrey said he asked guests in an email to exclude themselves if they had visited countries identified by the Government of Canada or showed any symptoms of the virus.
"No one responded that they had those symptoms or been in those countries," said Aubrey.
Aubrey said he has canvassed previous week's guests to see if they had come down with the virus.
"There are no reports of any illnesses from previous weeks and no illness during the guests' stay here," he said.
READ MORE LOCAL COVERAGE IN THE MARCH 26th EDITION OF THE GOAT