By Andru McCracken
---
Unexpected logging is disrupting snowmobiling at Finn Creek, the main snowmobiling area in Blue River, BC and the local sled club says its impact eclipses that of managing endangered mountain caribou and competing for terrain with the local heli-ski tenure holder Mike Wiegele.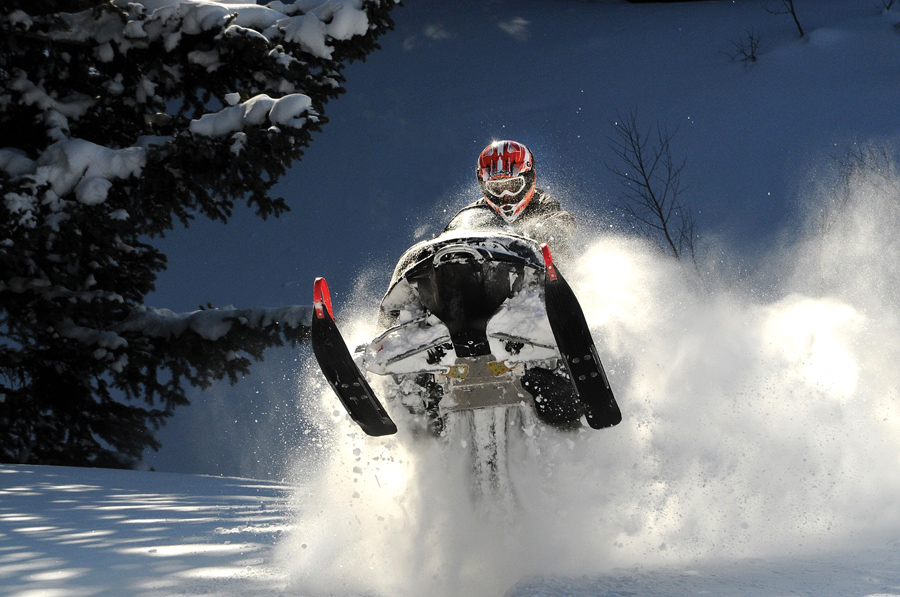 Long after the Blue River Powder Packers had signed contracts with groomers and hired employees preparing for a regular season, a forestry contractor told the club of their intent to log using the Finn Creek access starting in mid-February.
It means the club won't be able to send snowmobilers via the Finn Creek access.
The club had already spent $20,000 preparing the road for snowmobile use.
"It represents so much of our business, it could potentially sink us," said Albert Venor, Powder Packers president.
"We have staff, we have a contract [with a trail groomer], we have businesses in town, these 'all of a sudden disruptions' are really hard."
It's not a new problem.
"It's something we end up running into every three or four years when these licensees (logging companies) decide they need some logs in the middle of winter," said Venor.
Venor acknowledges that without logging, the roads wouldn't exist at all.
"They generally log in the summer and we use it in the winter. It's a very complimentary use of resources," he said.
It's the second disruption this season.
Another logging contractor had been in the area in the fall and had told the Powder Packers they'd be out by November 23rd. They didn't leave until the first week of January.
"That set us back about a quarter of our season," said Venor.
According to the Blue River Powder Packers' general manager Andy Boughton, their rider numbers in December dropped by 1000, he believes it is largely due to the closure of their most popular area. The club sees 8,000 riders annually.
A compromise
Boughton reported that a compromise has been reached with the licensee, but it's a tough pill to swallow.
The licensee will help build a new trail to bring riders to the area, but it will make access more challenging and because of its southern exposure, it will mean a shorter season.
Boughton is bracing for the effects.
"There will be trickle down effects through the whole town. We will lose ridership, people will cancel their trips and hotels and restaurants are affected by this."
The area's access through Finn Creek Forest Service Road generated more than 50% of the club's revenue.
"Three to four weeks' notice is not enough," said Boughton. "Had they told us in the summer could have figured things out."
The provincial government said they are working hard to accommodate both parties and released this statement:
"The Ministry of Forests, Lands, Natural Resource Operations and Rural Development, including Recreation Sites and Trails, the Regional District and are working closely with the Blue River Powder Packers and the forest licensee, to try to find a short-term solution which minimizes impacts on tourism values in the area, and supports ongoing forestry activities. The licensee is willing to provide alternate snowmobile access for the remaining duration of the season."
"Over the longer term, we are working to find a solution to align and increase certainty for forestry and recreation activities, in a way that provides maximum benefit to local communities while minimizing impacts to mountain caribou. This will include bringing all parties together on a regular basis to ensure good communication and coordination."