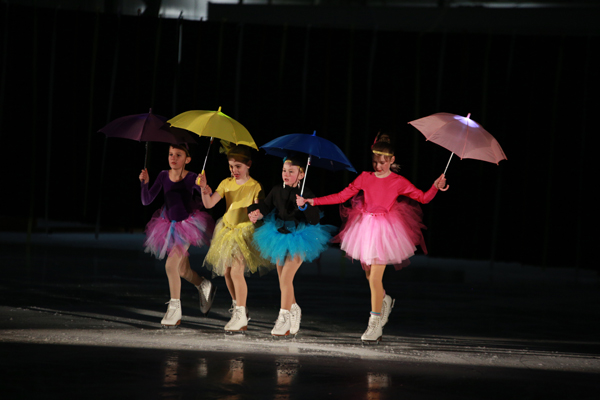 Updated October 5th 2020
By Trish Dunn
COVID-19 restrictions have most sports and children's programs up in the air at the moment, but the Goat reached out to local organizations to see where things were at this week. The Goat will provide updates in upcoming newspapers. Here is what we know so far:
HOCKEY
Valemount minor hockey – Glenn Loignon said they are waiting for the go-ahead due to Covid restrictions.
McBride minor hockey – Cody Yetter said due to little interest in organizing this season there is currently no president of the organization and so minor hockey is not on the schedule this year, but Yetter said it could be salvaged if enough parents wanted to organize it. UPDATE McBride Figure Skating Club is offering a "hockey" skate/drill class this season. Contact Liz at 250 569 8831.
FIGURE SKATING
Valemount – Sharonrose Shalla said the Can Skate and Star Program will be running soon. Unfortunately the preschool skating program will not be running this year.
Here are the tentative times starting Tuesday October 13. For updated info see their facebook page.
Mon + Wed :3:00-4:15 PRESTAR + 4:00-6:00 STAR 1&2
Tues + Thur: 3:00-3:45 Canskate + 4:00-6:00 STAR 2&3
McBride – UPDATE:  McBride Figure Skating Club Registration is October 7th, 2020, 2:30pm-3:30pm @ the Steve Kolida Park (Pavilion). Registration Packages will be available for pick up at Advantage Insurance after registration. At this time Skate Canada is not a offering PreCan or Stage 1 programs. Skaters must be able to stand and skate independently. This season we are offering a "hockey" skate/drill class. Inquiries can be made at registration or contact Liz at 250 569 8831. Our executive board is looking for new members!
GYMNASTICS
Valemount & McBride: No gymnastics planned for the fall. Organizers plan to re-assess the Covid situation in January.
DANCE
Dance classes every Friday led by Emily Cannon at the Valemount Children's Activity Society Starting October 2nd. $75 for 8 classes and final performance. Ballet or jazz-type dance. 3-4yrs old 1-2pm, 5-8yrs old 2:45-3:45pm, 9-13yrs old 4-5pm. Public performance, if COVID-19 protocols allow. More sessions planned for 2021.
COMMUNITY PLAY DATE
Held at the Valemount Children's Activity Society starting October 2 from 9am-12pm. All ages welcome, no kids necessary, just come and enjoy some conversation and coffee with other parents and community members. Seniors encouraged. Facilitator Emily Cannon says they are trying to help with the isolation people might be feeling. There will be crafts for the kids.
CANOE VALLEY AFTERSCHOOL PRGRAM
Held at the Valemount Lions Club from 2:30-5:30pm Monday to Friday. Start date TBA as they are waiting for the go-ahead, says Rita Rewerts.
V-CREW YOUTH GROUP
Renovated space in the Valemount Curling Club with pool tables and ping pong tables and virtual reality set. A space for youth ages 12-18. Youth-led activities (recent example is horseback riding). Little stage with musical instruments. Movie night on Fridays. Open Monday-Thurs 5-8pm, Fri 5-10pm.
BROWNIES/GIRL GUIDES/ PATHFINDERS – No information yet waiting to hear back.
BEAVERS/SCOUTS – No information yet, not available in Valemount.
CURLING – Organizers will have more details after the AGM in a few weeks.