How a diesel truck owning sledder is working to ensure great winters continue
By Andru McCracken
---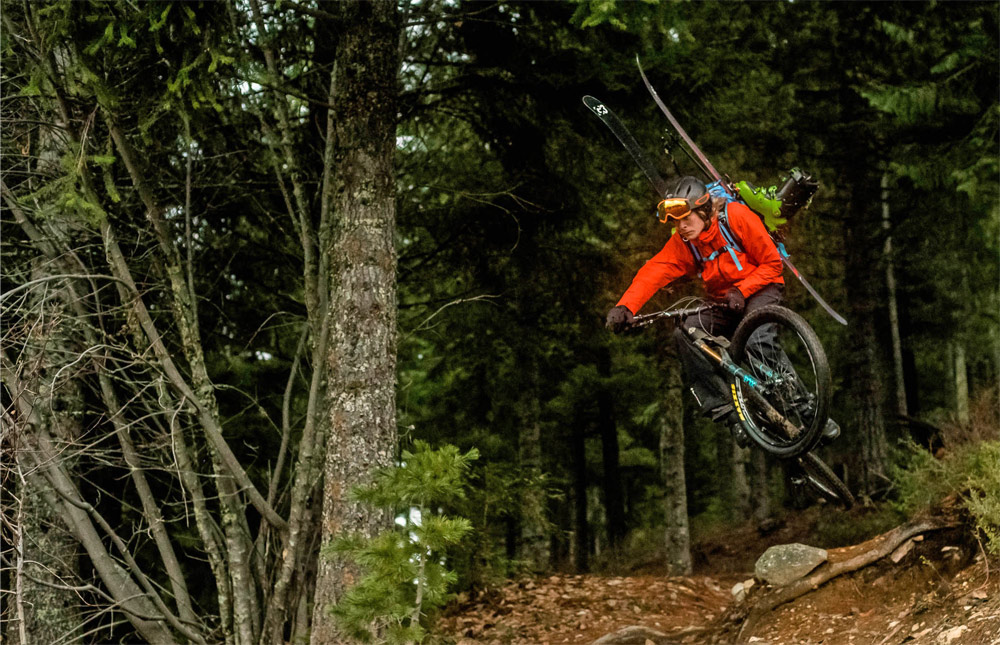 Reuben Krabbe, a snowmobile-owning diesel-truck-driving snow chaser, could be considered an unlikely poster child for a new organization called Protect Our Winters (POW) aimed at defending the globe from climate change.
It is a relatively new organization in Canada and it aims to unite voices that love the wilderness, outdoor sports and playing in the snow together to advocate to government to make big changes that can help slow climate change.
POW is a fitting acronym; around here, pow stands for powder… as in powder snow. When the world's elite fly to Calgary and board a private jet for Valemount or Blue River, throwing down $10,000 and sometimes $20,000 for a week of skiing, this powder is the draw.
It's what drives glaze-eyed locals to climb up mountains on foot: the promise of new, untracked "champagne" powder.
Pow is also the cornerstone of our snowmobile industry, a big part of Valemount, McBride and Blue River's winter economy. When sledders stop coming after a 5-week snow drought, it's not because there isn't snow; there is lots in the mountains, it's just that it's been tracked into the kind of snow you'll find in any parking lot.
While Krabbe said it's impossible at this point to be a non-carbon-emitting sledder, it's not dissimilar to any other activity: the impacts can be offset.
"Mother Nature doesn't care where carbon comes from. If you are a sledder carpooling with buddies using a sled deck, or a hippy eating a little less tofu, Mother Nature doesn't care which carbon is which," he said.
Krabbe for instance recently converted his truck to run on veggie oil and has purchased carbon offsets through World Tree (which is actually an investment scheme). But Krabbe knows these personal gains aren't going to make the difference he needs to keep on shredding powder and to ensure future generations can shred powder: minimizing his impacts aren't going to cut it.
To make a difference, Krabbe believes organizations like POW must lobby government to make big changes. System-wide problems need system-level addressing.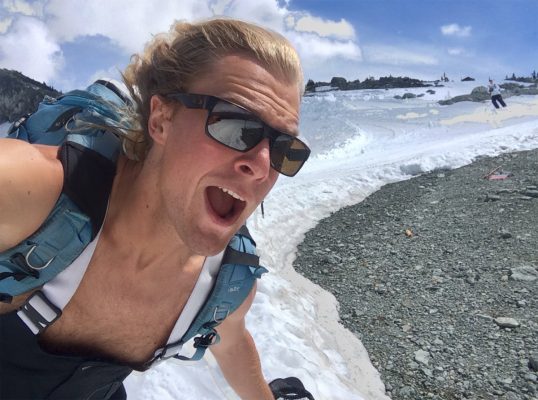 According to POW's Canadian executive director, Dave Erb, based in Waterloo, the organization is pushing for a rapid transition to renewable energy, and carbon pricing that makes doing the right thing for the environment possible and feasible.
"As outdoor people, if we don't get involved and use our voice, who will?" said Erb. "We are the people that love these regions, these zones if we don't advocate I'm not convinced other people will."
Krabbe said about four years ago he had a 'carbon freak-out.'
He had used a carbon calculator to figure out how much he had used. He's been making changes since and has reduced his footprint.
For those interested in taking personal action to reduce the amount of carbon, he recommends doing a little bit, seeing if it works, and then carrying on.
"Take a step, accommodate it and see how it feels," he said. "Becoming a vegetarian is hard. Learning one vegetarian meal that is super good is easy," he said. "Or, if you like your meat, find a grassland source. It's possible to find lots of little gains that start to add up."
But one of the reasons Krabbe decided to become a part of POW is because he realizes these personal actions won't be enough on their own.
If you are interested in POW's work, find them at www.ProtectOurWinters.ca joining is free and easy. Or, if your not quite there yet, you can chat with Krabbe on instagram @ReubenKrabbe.