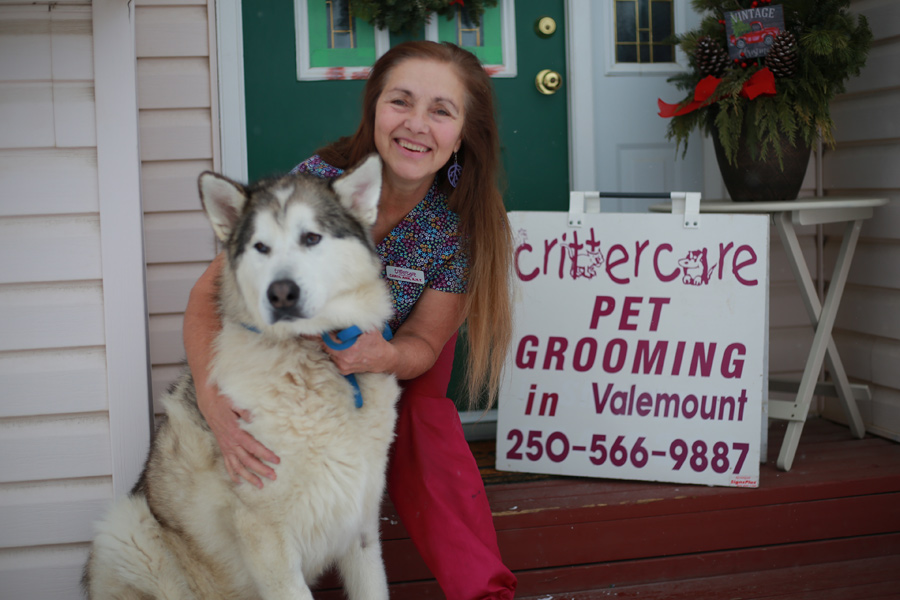 By Laura Keil
---
Carol Ann Romanow's pet grooming business Critter Care is open in Valemount and she is looking for new furry clients.
She and her family recently relocated from Dunster and has converted part of her basement in her house on 9th avenue. Romanow is a Certified Professional Groomer and has all breed training. She is also a registered veterinary technologist and works at the Valemount Vet Clinic. 
She has a medalled past in showing dogs. At one point she had the top Weimaraner in Canada, a dog named Rosa. Over the years she has done agility, tracking, scent-hurdling, fly-ball and travelled with Super Dogs doing shows at places like the PNE.
Connecting with and handling dogs is transferable to her grooming business.
Romanow started grooming animals in 1993 and does both dogs and cats. 
"I think it's the animals' comfort first. We go for a comfortable everyday clip over a show clip if it's more comfortable for the animal."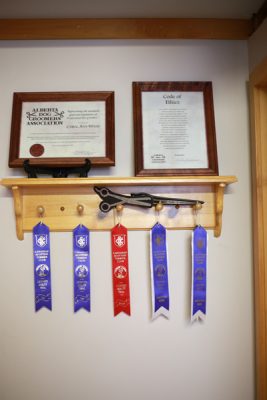 She is proficient at doing breed clips as well though.
She recommends that people get their animals groomed every six weeks and has a discounted price for those who do. Her prices are based on the size of the animal and the work involved, starting around $25.
She has several packages available. The first is a bath, nail trim, ear clean and anal glands expressed (optional). The second package includes the first package plus a trim around the face, feet and bottom. Finally there's the Major Groom which includes the first package plus a pattern trim.
Romanow stresses that maintaining your animal's coat is important not just for looks, but for their health and comfort.
"The skin can become really unhealthy under those mats.Parasites, hot spots… I've seen dogs so matted that when they move their belly hair and groin hair intermesh when they move it pulls."
"And they really start to smell."
She says she isn't a speed demon and takes the time to make sure the animal isn't frightened or rushed. She usually budgets half a day for each animal.
She can be reached at 250-566-9887.