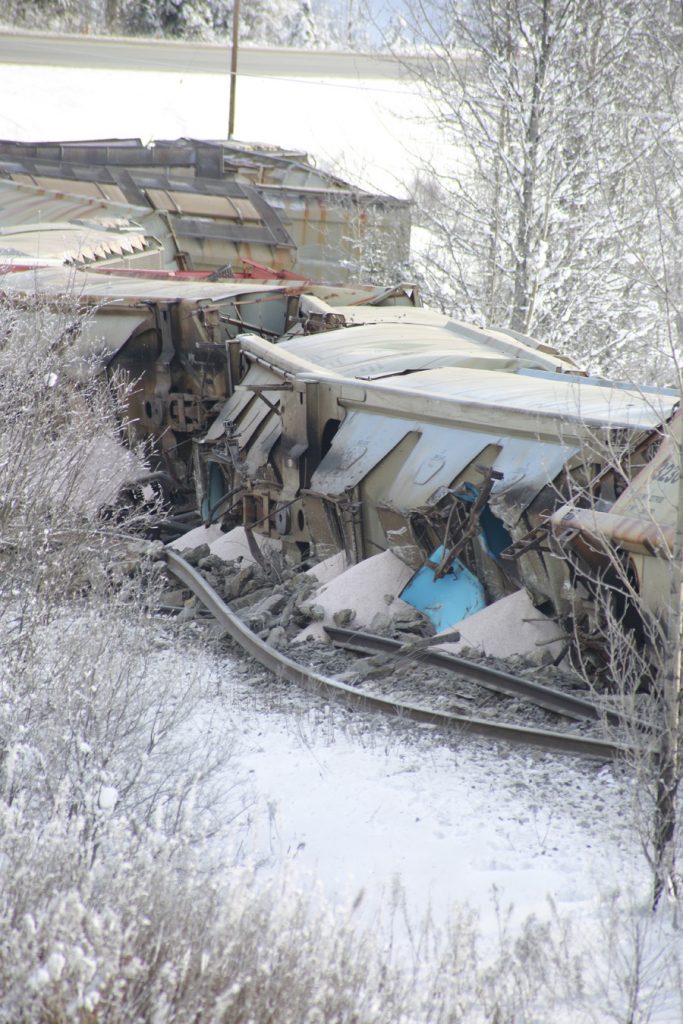 By Andru McCracken
Boxing Day held a surprise for both CN and Mount Robson Park: a CN train carrying potash derailed and two cars became partially submerged in Moose Lake.
Moose Lake is part of the headwaters of the Fraser River and located in Mt. Robson Park.
This is a very public derailment for CN, as it occurred just meters off of the busy Yellowhead Highway 16. Holiday travellers slowed and snapped videos of the train carnage.
CN reports that the accident happened early in the morning at about 5 am, December 26. In all, 26 rail cars derailed, many losing their load of potash, a light reddish material strewn across the tracks and into the waters of Moose Lake below.
"CN's environmental experts are presently assessing with government authorities any possible impacts to the environment," read a statement from the rail carrier. "There are no injuries, no fires, no railcars carrying dangerous goods involved and the tracks are closed."
The cause of the derailment is under investigation, a spokesperson said. A CN employee suggested a rapid drop in temperature may have contributed to the derailment.