By Jean Ann Berkenpas
---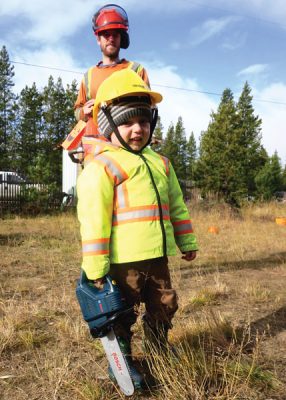 Halloween: the holiday when make-believe becomes reality, everyone in the neighborhood is handing out candy, and bedtime will most likely be postponed. The fireworks are pretty amazing too. It is a fun night to be a kid! With the holiday landing on the day of publication, and trick-or-treaters hitting the streets tonight, here are a few tips to help everyone stay safe and have fun.
Tips for Trick-or-Treaters and Parents
Look both ways before you cross the street to watch for cars, trucks and low-flying dragons.
Walk, slither or sneak on the sidewalk or side of the street, not on the road!
Work up one side of the street facing traffic, and then back on the other side. Do not criss-cross the street.
No invisibility cloaks please! Make costumes visible using bright colors, reflective strips, glow sticks, or magic spells.
Carry a magic wand (or flashlight) to illuminate the way and to make yourself visible.
Animals, monsters and magical identities can be face-painted. This is often better than a mask that impairs vision in the dark.
An onion has layers, Shrek has layers, and layers are what will keep you warm. Dress for the weather!
Young ghouls and goblins should trick-or-treat with an adult. Older gremlins can head out in groups of three or more.
Just like a dragon, hoard your treasure. When you get home to your lair have it quality controlled by an adult before eating it. Do not eat any candy that has damaged or open wrappers.
Beware of real-life haunted houses. Do not go to houses that are not well lit, and never enter the home or vehicle of a stranger.
A wizard arrives precisely when he means to. Parents should set an agreed to curfew and safe boundaries of where to trick-or-treat with their older children.
If you have allergies let the person know who is giving out treats. If you need an EpiPen make sure you have it with you as well as someone who knows how to use it.
For homeowners (to make a house safe for small ghouls and goblins)
Turn on outdoor lights and make sure the walkway is clear of tripping hazards and quicksand traps.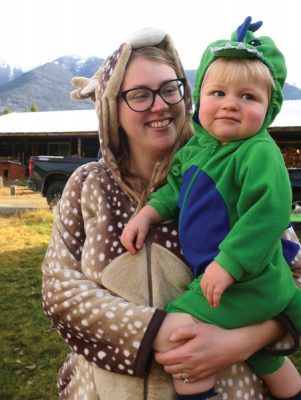 Reduce fire hazards by using an alternative to candles in pumpkins, such as flashlights, glow sticks or an illumination spell.
Consider allergies when purchasing candy. Giving out non-food treats like stickers, school supplies or a small toy is a way to ensure allergies are not triggered.
Food Allergy Canada runs the Shine a Teal Light campaign over Halloween for kids with food allergies. Homeowners can put out a teal colored pumpkin or a poster of one in the windows to let children with allergies know that what is being handed out is allergen free (not food).
Pumpkin Carving
Carving out the traditional jack-o-lantern can be one of the hazards of the holiday. Here are a few tips to ensure that the only gore will be from the inside of the pumpkin.
Have small children draw their design on the pumpkin and have an adult carve it.
Decorate pumpkins with stickers, glue, tape, and accessories that don't require a carving knife.
Light it up using a flashlight, glow stick or pixie dust, instead of a candle.