By Andru McCracken
---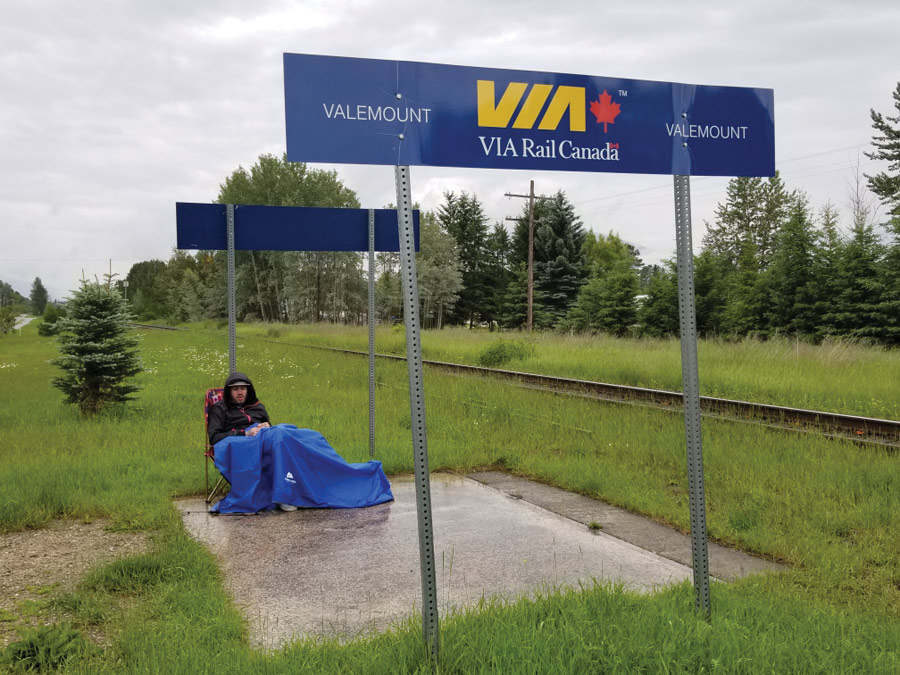 Passengers departing Valemount on VIA Rail who hold a valid ticket will have access to the Valemount Hotel waiting room and pub.
Last winter, the Rocky Mountain Goat covered the story of how two travellers almost died while waiting for their train in February. The train was 24 hours late and the temperature that night dropped to -26 degrees Celcius.
Bogdan Wacaznik co-owner of the Swiss Baker discovered the couple on his way to work in the early morning hours. They were almost unable to move and dressed in summer attire when he brought them into the bakery to warm up. He wouldn't have noticed the couple, except that a man walking his dog pointed them out and asked him to intervene.
Following the incident, Valemount Council got on the phone with Via Rail to problem solve, and now there is a solution.
The Village of Valemount's Chief Administrative Officer Wayne Robinson thanked a network of people who had championed the cause, including council, village staff, VIA Rail Staff for raising the issue and solving it.
"People boarding the train now have a warm place to wait for it to arrive," said Robinson. "Just in time for winter to return for another season."
In their media release VIA Rail said that it remains the passenger's responsibility to monitor train schedules and changes and be present at the VIA Rail stop prior to the departure of the train.
Robinson thanked the Rocky Mountain Goat for raising awareness of this issue last winter.
"No doubt your coverage helped initiate a resolution," he said.