By Andru McCracken
---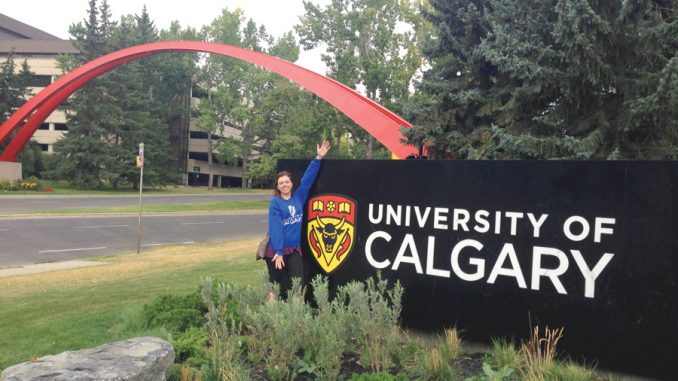 Shae-Lynn Carlson had few regrets about leaving Valemount after high school. She graduated in 2017 and eagerly anticipated a change of scene. Any fears she had about moving to the city or doing well in school were overridden by her drive to leave her hometown.
"I was so done with here," said Carlson. "I just wanted out. I didn't care where I went."
She was a high achieving student in high school. One of her high school teachers would often tell her how much harder she would find University. But for Carlson, getting good grades at the highest ranked sport science school in North America has not been a challenge.
She has a 4.0 average. Out of 4.
"I probably should spend more time with my social life," said Carlson. "But I'm not paying for my social life, right?"
She turned down a full scholarship to UNBC Prince George and decided to go to Calgary, she's funding the school on her own, through student loans. She initially wanted to become an ultrasound technician, but a tour of the University of Calgary campus changed her mind. That's when she decided to study kinesiology.
The future isn't completely clear, but she has time to consider what's next, she's certain she'll be doing a masters degree next.
"Most people become physical therapists or are going to med school," she said. "But I don't want to do either of those things. My dream job would be to work with kids and help them develop healthy relationships with diet and exercise."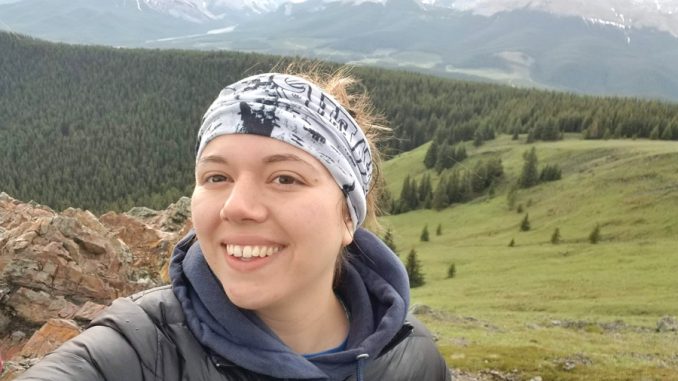 She believes that if you teach kids to enjoy food and exercise at a young age, they are more likely to be healthy throughout their lives.
"School has always been my thing," she said. In high school Carlson had a job, played basketball and earned stellar marks. "I learned time management. That's probably the most important skill I've learned."
She's proud of her success she's the only person in her family on either side to attend University.
Carlson had few words of advice for youngsters coming up in Valemount out of challenging circumstances.
"A lot of kids don't have support from their families or role models, and I didn't either," she said.
"I don't know what it is. I just knew what I wanted to do."
She counted her old basketball coach Tim Nusse and guidance counsellor Brian Hanson among the positive influences of her time in Valemount.
Carlson, the no nonsense hard charging, start it and finish it utilitarian has been questioning her modus operandi as of late. A series of recent events, including the death of her father, Hal Hystad, and the accidental death of her friend
Everett Craig have caused her to revisit her all work and no play strategy.
She's decided to spend a semester studying her program in the Netherlands.
"I'll pay the same tuition as I would if I were staying in Calgary," she said. "Realistically, that's probably the cheapest way to travel. And it's nice because once you're in Europe, you can go anywhere cheap."
She said life is too short to just work all the time.
"I do what I do, because I do learn from the shitty things that have happened in my life," she said. "It's the only way you can get by."