By Laura Keil
---
Intrepid churchgoers have converted their sanctuary basement into a weekly drop-in centre for people to socialize, get lunch and find affordable housewares.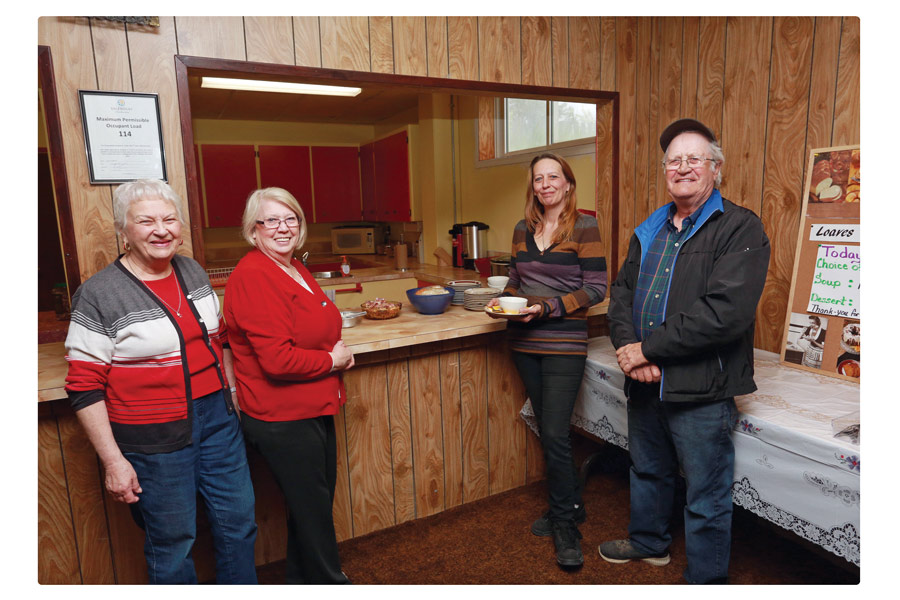 The Great Room, located in the basement of Valemount's New Life Sanctuary on 1st Ave, is opening Monday, May 27 11am-2pm. Pastor Bobbi Roe says they have wanted to develop the basement for years. When Dorothy Jones' thrift shop closed down recently, they decided to take up the torch.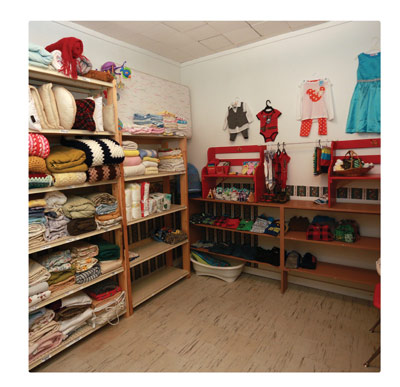 The idea is to provide a place for people to come where they can find things they need and pay what they can – even if that means paying nothing.
"You'll still be helped," says Program Coordinator Lianne Abbott. "No matter what your need is."
It's also a place for healing.
"Many people in our community have experienced childhood trauma and as adults, find themselves trapped in cycles of depression, poverty and addictions," their brochure reads. It says the purpose of the Great Room is to provide community outreach.
"Everybody has skills, everybody has value," Abbott says. "To give people hope shows them what their full potential can be; and when you bring all that out in everyone, what a thriving community we'll have."
The Great Room has lots of new and used items: clothing for babies, kids, men and women; blankets and sheets; kitchen items, shoes, and other household items.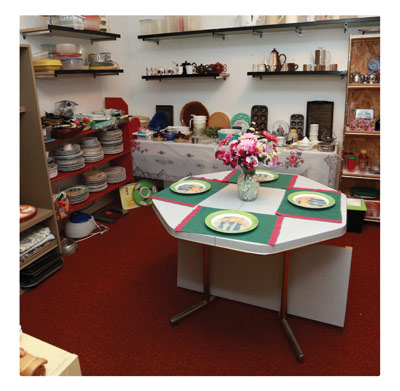 In addition to the things for sale is a large space filled with circular tables where people can visit and grab a soup and bun from the Loaves and Fishes kitchen.
They initially plan to be open every Monday from 11am-2pm. The space will be staffed by volunteers.
Abbott says their goal is to win hearts to the lord by providing service, but, she said. anyone can come in. You don't have to go to church or be religious.
"No one is here to come preach at you and say you've got to come to church," Abbott says. "The idea is that God's love is showing through the outreach. And if it umbrellas out that people join us, well we love that, and if the need was met by interacting that day then that's the goal."
The church accepts donated items from the community.
Down the road, the group hopes to help develop an addiction recovery centre and shelter.
"Despise not small beginnings," Christine Torgerson said, quoting from the bible. The others agreed.